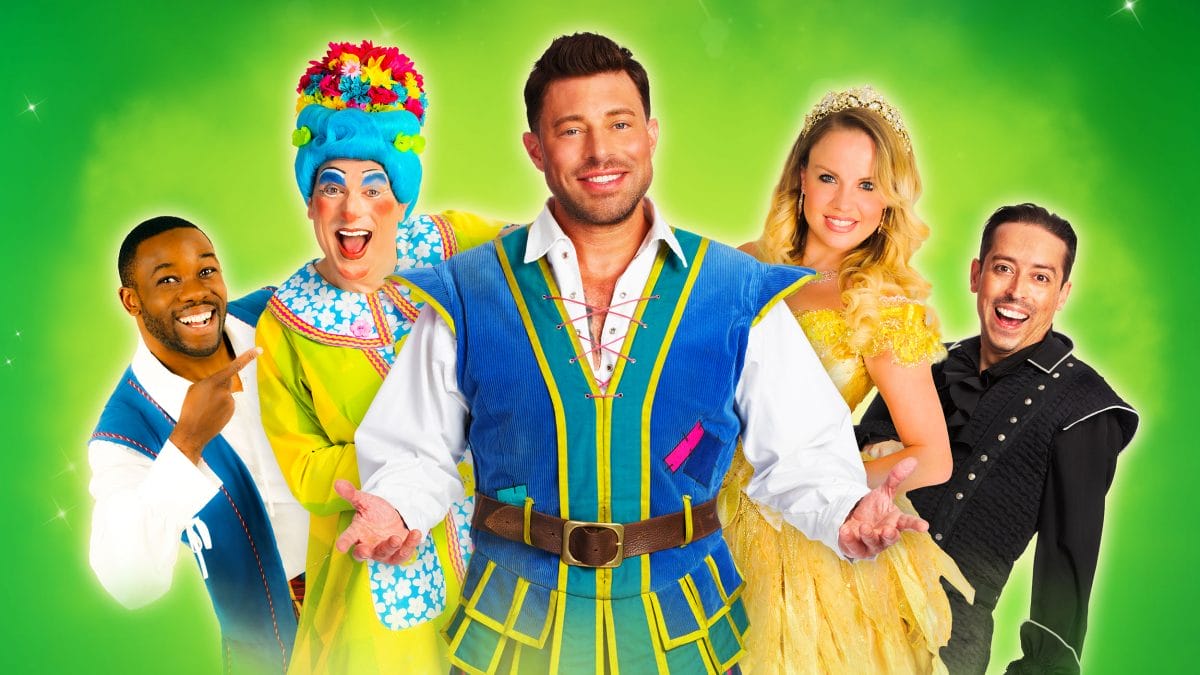 Panto FAQ
Thu 18 Nov 2021
What happens if I had tickets booked from last year?
If your booking was transferred from last year, then you will have been contacted by The Marlowe regarding the date and time of your rescheduled performance. However, if you have any questions, please feel free to contact the Box Office and our team can check and confirm everything is in order. If required, new copies of your tickets can be collected on the day of the performance.
How do I get new copies of my e-tickets?
If you requested e-tickets then you can obtain new copies by logging into your account on our website. On the My Account page, there is a section for e-tickets where you will find all your eligible bookings.
What is your current Covid policy?
You can read all about the measures we are taking to keep our audiences and staff safe on our Covid FAQ page. Here are some of the key questions you may find useful when visiting Jack And The Beanstalk however we recommend reading the full FAQ page before your visit:
Do I need to wear a mask?
Whilst mask wearing is now a personal choice, we ask that you wear a mask when you visit to help us to ensure that our building is safe for everyone to enjoy.
What happens if I need to isolate?
As outlined in our terms and conditions, we do not offer refunds if you are unable to attend the performance. However, tickets can be exchanged for an alternative performance of the same show (subject to availability) up to five days before a performance. A charge will be made for this service. If a show is sold out, we can also offer your seats for re-sale, although this is not guaranteed.
How long is this year's pantomime?
Until the performance opens, we won't have a finalised running time. However, the show is currently estimated to run at 2 hours 30 mins, including an interval.
How do I organise a shout out when I come and see the show?
If you would like to request a shout out for your performance, please put your request in writing to our stage door by email. Be sure to include the performance date, time and names of those you would like mentioned. Please be aware we cannot guarantee all requests will be successful.
What discounts do you offer?
The discounts available for each production can be found on the right-hand side of the event page. There are discounts available for Marlowe Friends, 16-26 year olds through Discovery Tickets (on selected performances) and customers with access requirements.
For accessible performances, The Marlowe has a free Access Membership Scheme which includes discounted tickets for yourself and a personal assistant (if required). We also have discounts for Schools and Groups on selected performances. Please contact the Box Office for further information.
We do not currently offer an NHS worker discount.
When are your access performances?
We have a BSL performance on Sat 4 Dec at 2.30pm and Wed 29 Dec at 2.30pm. We also have a captioned performance on Sun 12 Dec at 1pm and an audio described performance on Tue 14 Dec at 7pm. A relaxed performance is taking place on Thu 6 Jan at 1pm.
Do you offer coach parking for schools and groups?
We no longer sell pre-paid parking vouchers for coaches. Coaches can park at Canterbury Coach park on Kingsmead Road. Please click here for more information.
Can I book a lap seat for my child?
If your child is under 18 months, a free lap seat can be added to your booking by contacting the Box Office. If aged 18 months or over, they will require an individual seat/ticket.
Can I wait at Stage Door to meet the cast or get merchandise signed?
Due to Covid-19 restrictions, we unfortunately will not be able to facilitate audiences waiting at Stage Door to meet cast members. Cast members will also be unable to accept merchandise for signing. This is to ensure that we can protect the cast and crew throughout the run. However, we hope to resume these traditions for future pantomimes, once it is safe to do so.
Which shows are Duncan James and Joanne Clifton not performing in?
Duncan James will not be appearing in the following performances: Sat 4 Dec: 10.30am, Sat 11 Dec: 10.30am, Thu 16 Dec: 2.30pm, Sat 18 Dec: all performances, Sun 19 Dec: all performances, Sat 8 Jan: 10.30am.
Joanne Clifton will not be appearing in any performance before Wed 1 Dec.
Who will be replacing Duncan James and Joanne Clifton on the shows they aren't performing in?
Duncan will be understudied by the fabulous Chris Lloyd who has performed in multiple pantomimes with Evolution, from Shrewsbury to Sheffield, and has also been a part of the London theatre festival West End Live.
Our alternative Fairy Sugarsnap will be played by the wonderful Gemma Sutton who some of you may remember from our 2009 pantomime Peter Pan! Gemma has extensive West End credits to her name including Legally Blonde, Girl From The North Country, Gypsy and the UK tour of Hairspray.
When does next year's panto go on sale?
Keep an eye on our website towards the end of November to see when next year's panto will go on sale. Or join our mailing list to be the first to hear the news!