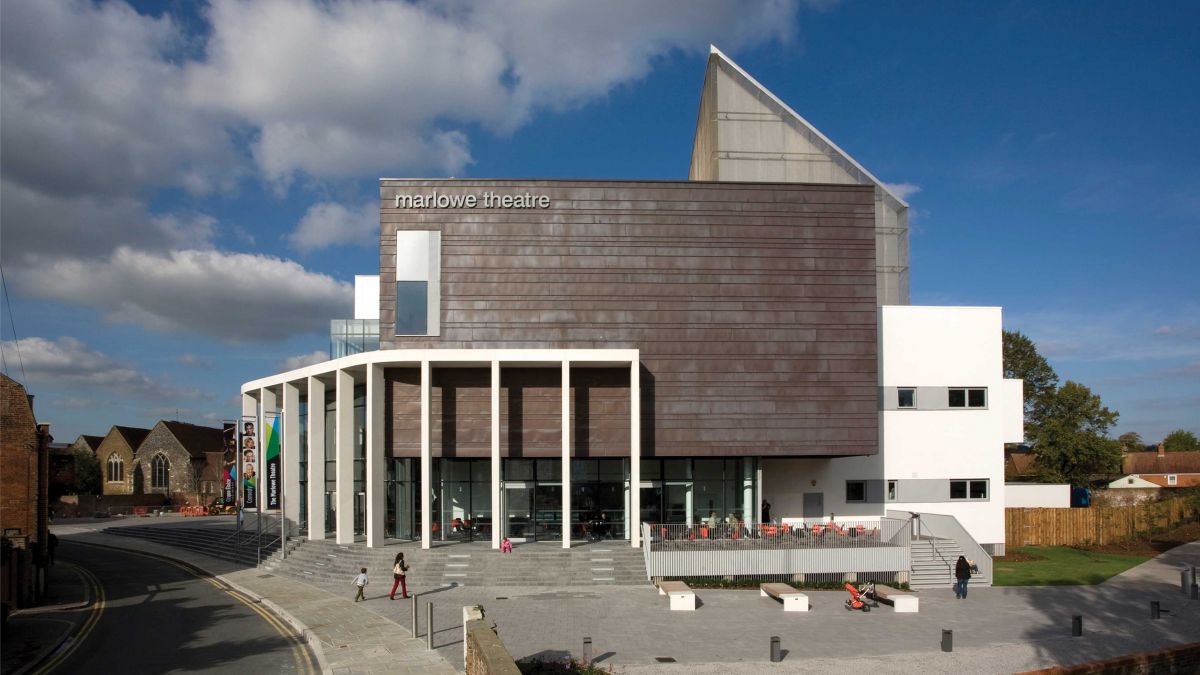 What you need to know about your visit
Thu 9 Dec 2021
Please take some time to review this guide to help you have the best possible time when you visit our theatre.
Masks
We ask that you wear a mask when you visit to help keep other people safe.
Customer behaviour
The Marlowe is a welcoming and inclusive space for our whole community to enjoy and we ask everyone to be kind to each other when they visit.
Our wonderful team will always be courteous and helpful and we expect them to be treated with respect and kindness by all of our guests.
We will not tolerate any aggressive or abusive behaviour toward our staff or visitors.
Vaccine Pass
Currently, we do not expect our audiences to show us evidence of their vaccination status when they book tickets or visit us. However, we will always follow the latest government advice and will let you know if this changes.
What we are doing to keep you safe
We have lots of measures in place to ensure that you have a safe and enjoyable visit to our theatre.
We are maintaining the highest possible cleaning standards within our building, in particular disinfecting contact surfaces and seats between performances.
Hand-sanitising gels are available on all floors.
Our staff will continue to wear masks to keep you safe.
We encourage the use of contactless payment systems at our Box Office and bars.
We encourage our customers to use e-tickets, to avoid queues for ticket collection.
Our advanced air handling system draws fresh air from the outside and pushes old air away from our auditorium. This means that the temperature of the auditorium will reflect the temperature outside. So, on warmer days, you can expect it to be a little warmer in the auditorium. On colder days, you can expect it to be a little cooler.
Checking in with the Covid-19 App
QR codes are displayed at all of our entrance points for this, to be used for checking in with the NHS Covid-19 app.
Take your seats
To reduce crowding in our foyers, we ask that you make way to your seats once you have purchased your drinks and snacks. Our auditorium doors open at least 30 minutes before the performance begins.
Drinking and smoking
As a licenced premises, we can only allow alcoholic drinks bought in the theatre bars to be consumed on our premises. This means that you are not allowed to bring your own alcoholic drinks into the theatre. We may undertake bag checks to enforce this and will confiscate any alcoholic drinks that are brought in.
You are not permitted to smoke or use vapes inside our premises at any time.
Singing and dancing
The Marlowe Theatre is a seated venue. To ensure everyone can see and hear the performance on stage, please do not sing and dance along with the show. Keep the drama onstage!
If you are unable to attend
As detailed in our exchange and refund policy, we do not offer refunds if you are unable to attend the performance for any reason. However, subject to availability, we can exchange your tickets for a later date in the run. If a show is sold out, we can also offer your seats for re-sale, although this is not guaranteed.
Protect your tickets
When booking your tickets you will be offered the chance to buy ticket protection, at a cost of £1.75 per ticket.
Purchasing ticket protection (provided by Secure My Booking) allows you to recoup 100% of the paid ticket price (including service and admin fees) if you are unable to make it to your event for a number of covered reasons, including illness (including COVID-19), travel delay, adverse weather conditions and more. For more information, click here.
If a show is cancelled
If a show is cancelled, you will receive a full credit note or refund for the value of your tickets.