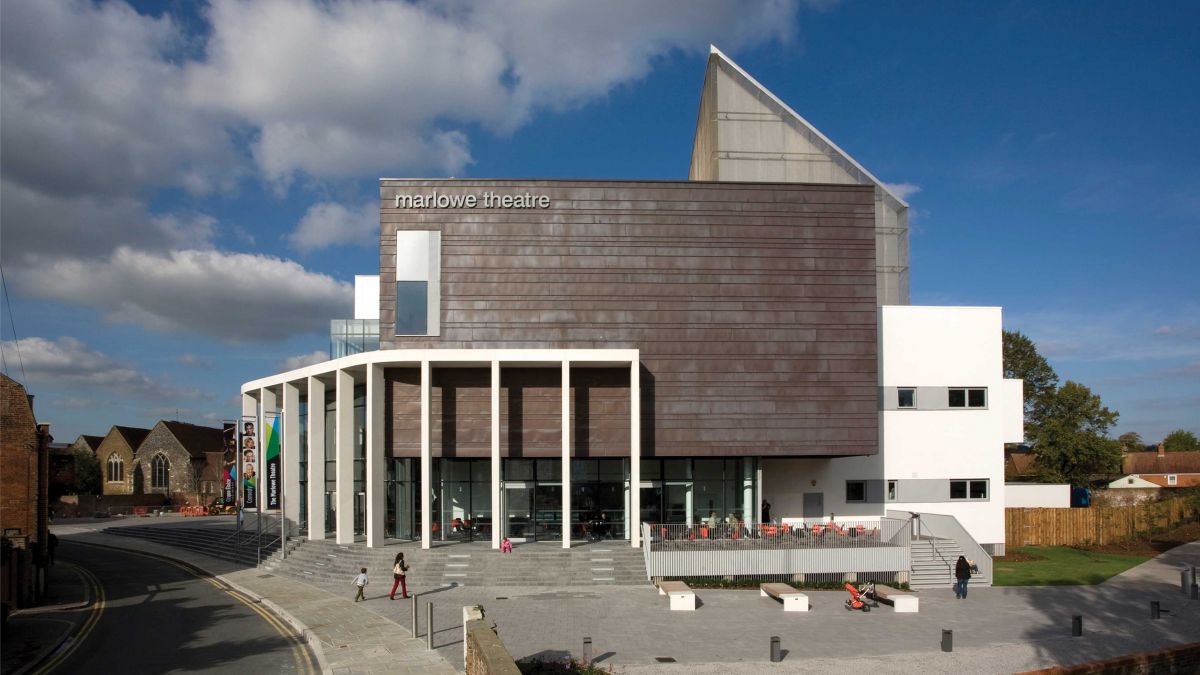 Keeping you safe FAQ
Fri 16 Jul 2021
We're thrilled to be able to open our theatre to full capacity once again. We'll be doing everything that we can to make your visit to The Marlowe as enjoyable and as safe as possible. To help answer any questions you may have about your visit, we've gathered the answers to some common queries here.
How many tickets can I book?
The government lifted restrictions on capacities for indoor events on Monday 19 July. This means that you can book as many tickets as you like for events at our theatre.
It is also no longer a requirement to book tickets within your own household or support bubble. Following changes to government guidance, our seating will also no longer be socially distanced.
How are you keeping me safe when I visit?
We have lots of measures in place to ensure that you have a safe and enjoyable visit to our theatre.
These include:
Asking our audiences to wear masks whilst in our building, to ensure that our theatre is safe for everyone.
Maintaining the highest possible cleaning standards within our building, in particular disinfecting contact surfaces and seats between performances.
Making hand-sanitising gels available on all of our floors.
Encouraging the use of contactless payment systems at our Box Office and bars.
Staggering access to the building to limit capacities in our foyer and bar areas.
Encouraging our customers to use e-tickets, to avoid queues for ticket collection.
An increased usher to audience ratio, to ensure a safe and enjoyable experience for everyone.
We will also be using our advanced air handling system to draw in more fresh air from outside and push old air away from our auditorium.
The temperature of the auditorium will reflect the temperature outside. So, on warmer days, you can expect it to be a little warmer in the auditorium. On colder days, you can expect it to be a little cooler.
How long before the performance should I arrive at the theatre?
We advise that you arrive no earlier than 45 minutes before the show start time. We will be encouraging customers to take their seats as soon as possible after their arrival.
Do I need to check-in when I arrive?
You'll be met outside of the theatre by a member of our team. We will ask you to check-in with the NHS Covid-19 app on your smart phone. If you aren't able to use the app, then we'll take contact details for you and your party, as part of NHS Track & Trace.
What are you doing to make sure that other customers are complying with your guidelines?
Our ushers will be on-hand at all times, so if you have any concerns, please speak to a member of our team. We will also be reminding all customers about our safety guidance before their visit.
Do I need to wear a mask when I am watching the show?
We will still be asking audiences to wear a mask whilst in our building. This is to ensure that our theatre is as safe as possible for everyone.
Does my child need to wear a mask when watching the show?
We don't expect children under the age of 11 to wear a mask when in our building.
If I have a medical condition that means I cannot wear a mask, I am still able to attend?
We are asking audiences to wear masks when in our building, unless you are medically exempt.
Can I buy a drink at the bar in the normal way before the show?
There will be an opportunity to buy drinks, but we ask that only one member of your party goes to the bar whilst the rest of the group remains seated in the auditorium.
We ask that customers remain seated when consuming drinks, so we recommend that you take a seat in The Green Room or go directly to your seat in the auditorium.
If I get ill with Covid before I see the show, or if I am told to isolate, will I get a refund?
Our normal exchange and refund policy applies. We are not able to offer refunds but, subject to availability, we can exchange your tickets for a later date in the run. We can also offer your seats for re-sale, although this is not guaranteed.
When booking your tickets you will be offered the chance to buy ticket protection, at a cost of £1.75 per ticket.
Our ticket protection (provided by Secure My Booking) allows you to recoup 100% of the paid ticket price (including service and admin fees) if you are unable to make it to your event for any number of covered reasons, including illness (including COVID-19), travel delay, adverse weather conditions and more. For more information, click here.
What happens if a show is cancelled?
If a show is cancelled, you will receive a full credit note or refund for the value of your tickets.
Are you expecting me to provide a vaccine passport or evidence of having had two vaccinations?
This is not something we are expecting our customers to provide at the moment. However, we will always follow the latest government guidance.