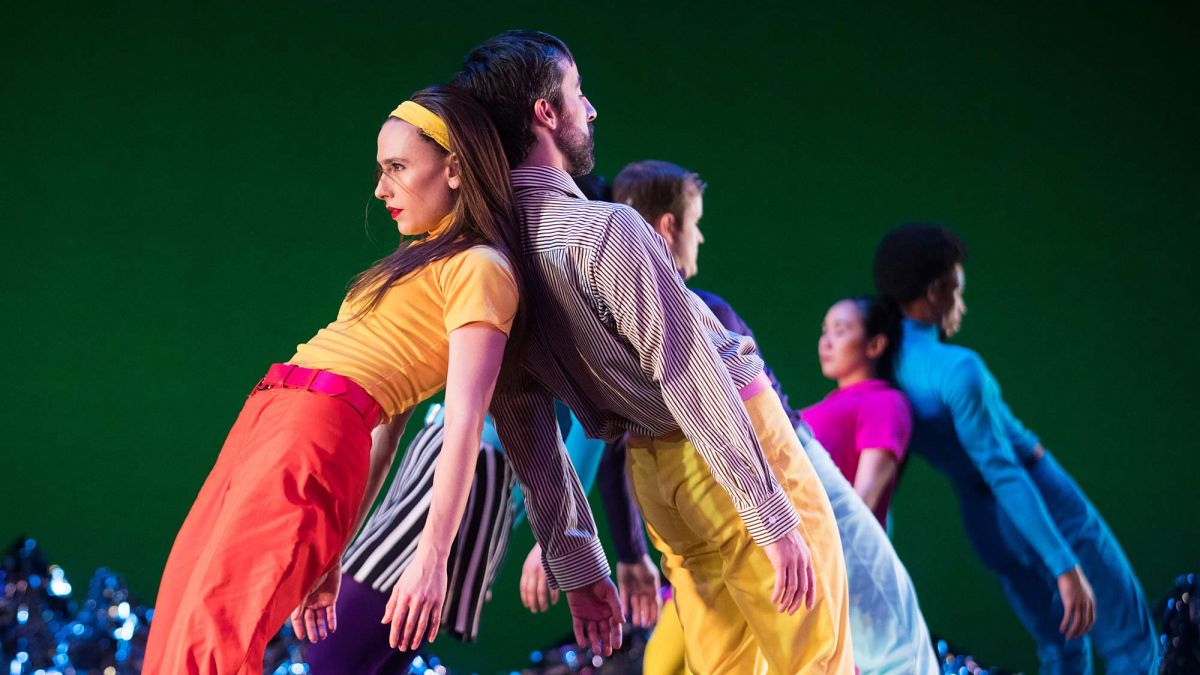 Music to dance to
Thu 21 Mar 2019
We hear from Ethan Iverson, the composer behind the music for Mark Morris' Pepperland, the stunning dance tribute to The Beatles, which comes to our theatre next month.
It's probably the most iconic album ever made and is still a much-loved bestseller, 50 years on.
So it's a brave man who dares to meddle with Sergeant Pepper's Lonely Hearts Club Band. As composer Ethan Iverson admits: "There's nothing potentially more terrible than a Beatles' covers project."
Speaking from his New York home, Ethan says: "When Mark Morris called me to say he'd been asked to create a piece on Sgt Pepper and would I like to compose the music, I realised what a daunting project we were taking on. It could be awful, but Mark's such a genius that I thought I could do it with him."
Pepperland came about when Mark Morris was asked to create a piece by the City of Liverpool to mark the 50th anniversary of Sgt Pepper. It made its debut in May 2017, with one critic describing it as a "truly joyous, celebratory work of art". For it, Ethan intersperses his own arrangements of With A Little Help From My Friends, A Day In The Life, When I'm Sixty-Four, Within You Without You, Penny Lane and the title track with six original Pepper-inspired pieces.
"The album is a favourite record of mine from high school. They made a masterpiece, really. It has that kind of weight, and each new generation discovers it with awe. It's important to note that Pepperland isn't like a Beatles' concert and people shouldn't expect that. Their music is the fundamental backbone of the piece, but the album now is essentially a piece of folk music. We take liberties with it like we would with Twinkle Twinkle Little Star, pieces we know so well but can change.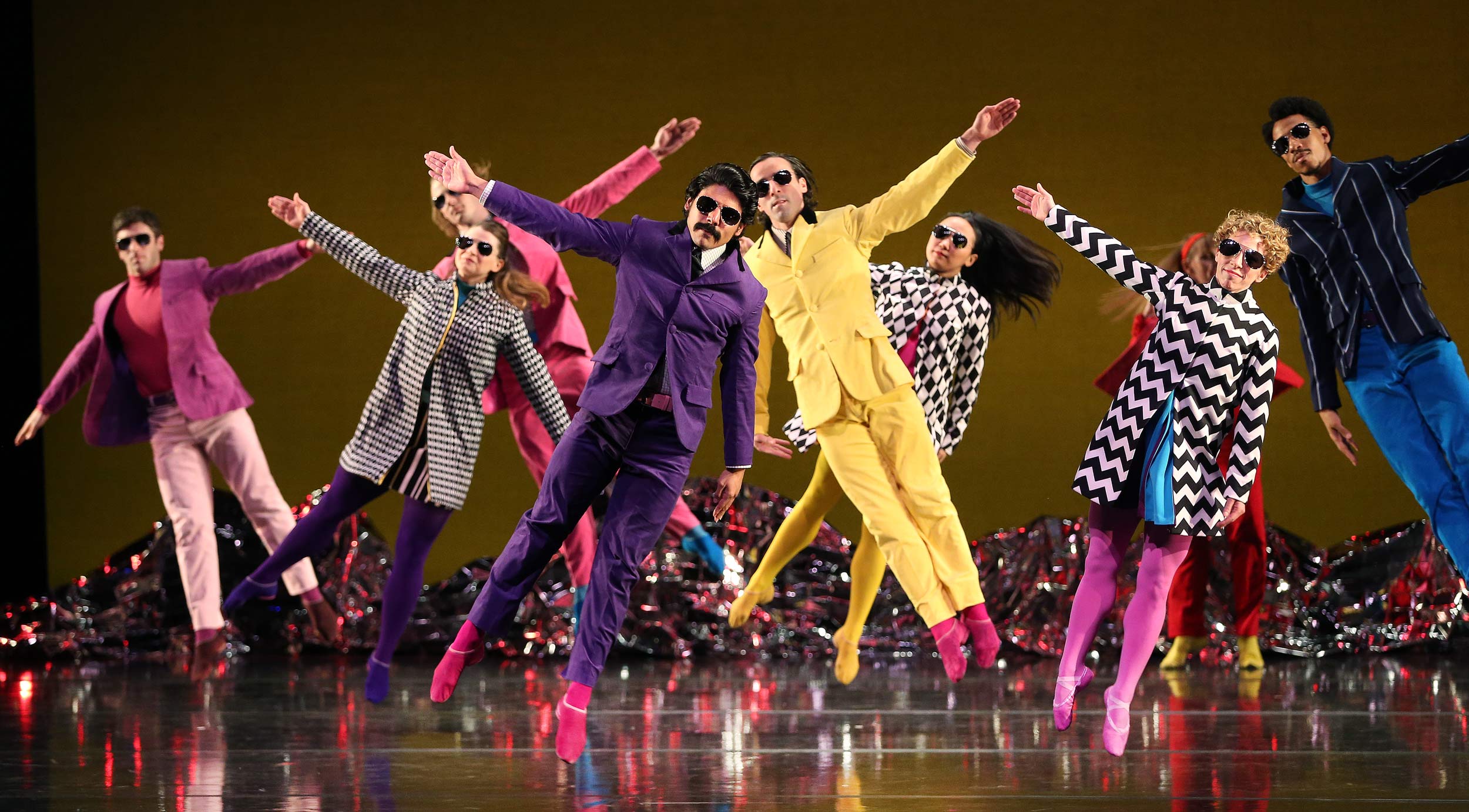 "It's a hit show and audiences love it, though there are still one or two people who don't quite get it because they were expecting a Beatles' show. Instead The Beatles open a door to thinking about other things like dance and the Swinging Sixties. The score is played by these remarkable jazz musicians, the best in the world. They need to be as it's an incredibly complicated album. Your average bar band couldn't play covers from it. It's almost symphonic in scope."
Pepperland's half-a-dozen strong ensemble includes voice, saxophone, percussion, trombone and organ plus the more unusual instruments of harpsichord and theremin.
"Part of the commission was a request for include an electronic element," explains Ethan. "They probably wanted a DJ or hip hop sampling, but trying to do the latest thing felt forced. So I went for the first electronic instrument, that's nearly 100 years old. When the theremin starts to play our version of A Day In The Life on the theremin, it stops the show. It's a heck of a moment which makes the hairs stand up on the back of your neck."
Sgt Pepper has a wide range of musical styles, from psychedelic and Indian to music hall, and Pepperland has a nod to them all. Ethan's six original pieces are based on the classical forms of Allegro, Scherzo, Adagio and the blues, and take their cue from specific parts of the album. For example, a single line of trombone from Sgt Pepper's Lonely Hearts Club Band is turned into a fully-fledged sonata for the Allegro section, while a chord progression becomes a cat and mouse chase for harpsichord and piano in the Scherzo section.
Ethan adds: "The first thing we hear on the album is a guitar blues lick, which I expanded into a blues piece for horns. I know Mark so well that while I was composing I kept thinking of dance moves he could put to it. It was like giving him a softball and saying 'Go on, knock this one out of the park!'. Of course, the choreography didn't really turn out like that."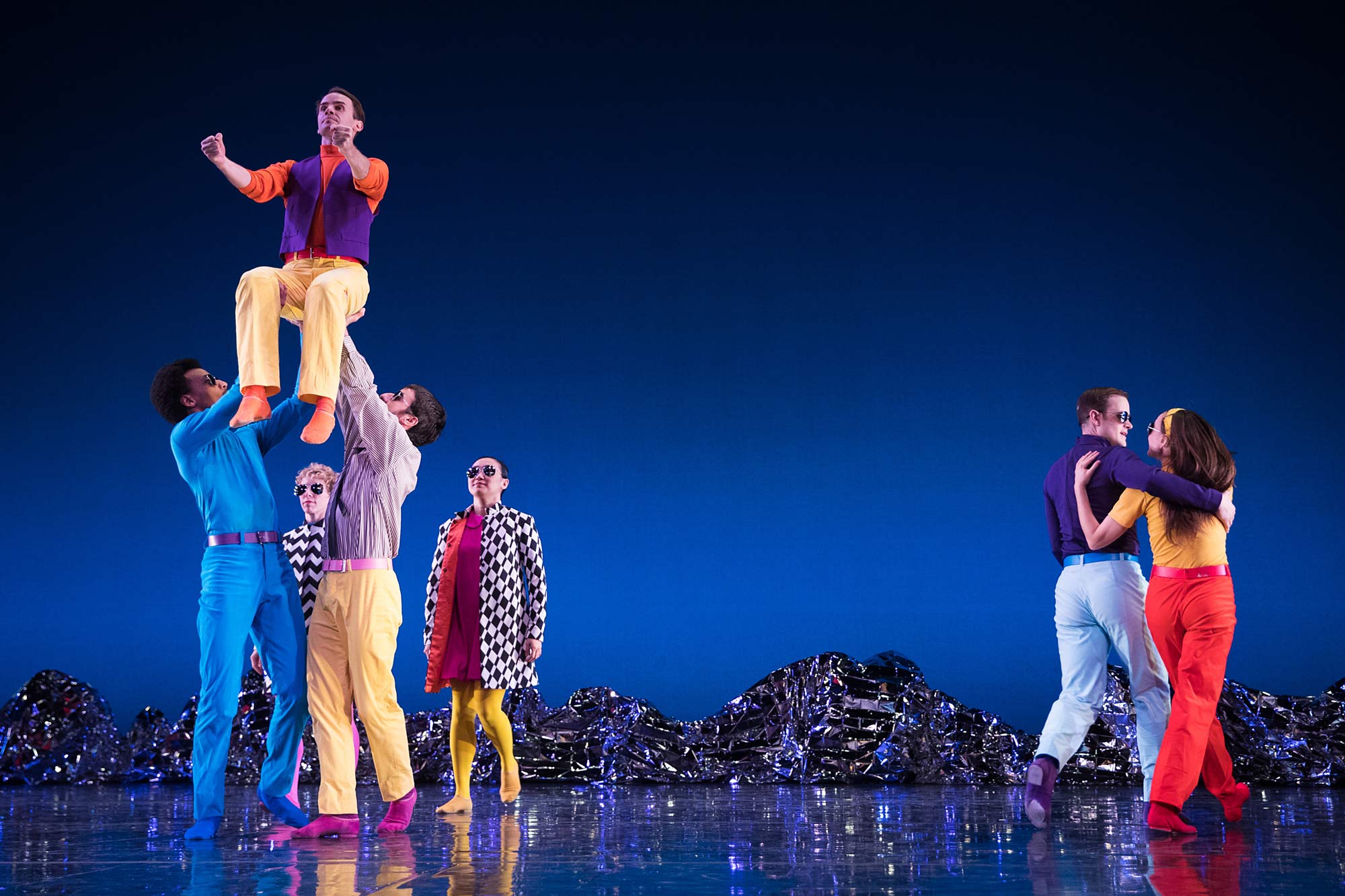 Ethan is a self-confessed anglophile who is looking forward to the UK tour.
"I grew up watching the BBC. I'm a huge fan of Agatha Christie and as a child I was obsessed with Doctor Who. I really like the composition of the new theme tune. I've been to England a lot and love your music. I wouldn't say The Beatles were the best British band ever, but I do think the best rock has been made by British bands.
"I had to come on the tour. It's a thrill and a half to be part of Pepperland and as long as they perform it, I want to do it. It's a really fun show. There's a certain amount of darkness, but it's a very joyful piece. At the end we feel good and I hope the audience does too. It's a soul-destroying, dark time out there in some ways, but Pepperland has no political commentary whatsoever. It's joy for joy's sake, an escape which takes you to another place."
Pepperland: Tuesday 9 & Wednesday 10 April.