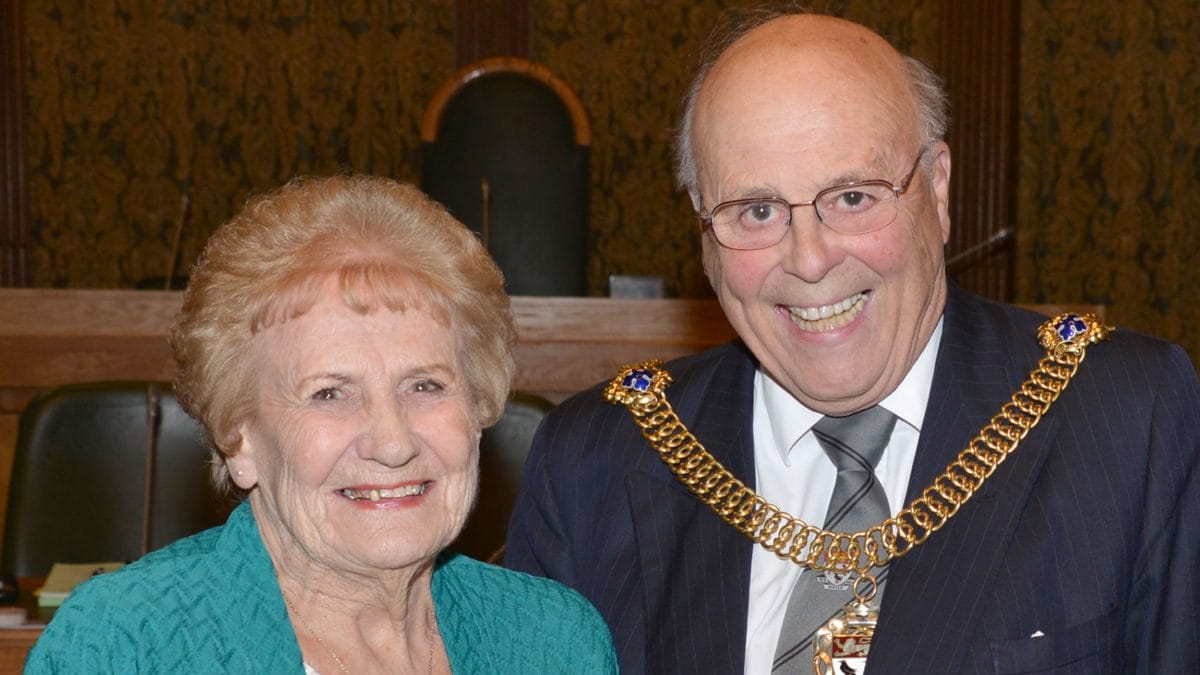 Tribute to 'tour de force' June Brewer
Tue 29 Jun 2021
The Marlowe pays tribute to the former Chairman of the Friends Of The Marlowe fundraising committee, who has died aged 88.
June Brewer took on the role of Chairman in 1997 and played a huge role in making The Marlowe the success it is today, working tirelessly to raise funds for the next 20 years, until the theatre became an independent charity and the committee disbanded in December 2017.
The Friends Of The Marlowe Committee raised well over £162,000. June organised more than 131 Friends' concerts – the first of which was a tribute to Ivor Novello in 1993.
During her time as Chairman, The Friends Of The Marlowe Committee contributed towards dressing room refurbishment, air conditioning, orchestra chairs and a feasibility study for the new Marlowe Theatre.
June received a Lord Mayor Of Canterbury Award in recognition of her work with the theatre in 2016.
The Marlowe's Chief Executive Deborah Shaw says: "We are deeply saddened to hear of the passing of June Brewer. June meant a great deal personally to all of the staff at The Marlowe and many of the Marlowe Friends. She really was a tour de force and a huge part of the theatre's life for many years. June made an enormous contribution to The Marlowe in her role as Chairman of The Friends Of The Marlowe's fundraising committee and was a huge supporter of our theatre. We are grateful for all the hard work June put in which has benefitted both the theatre and the local community. Our thoughts are with June's friends and family at this difficult time."