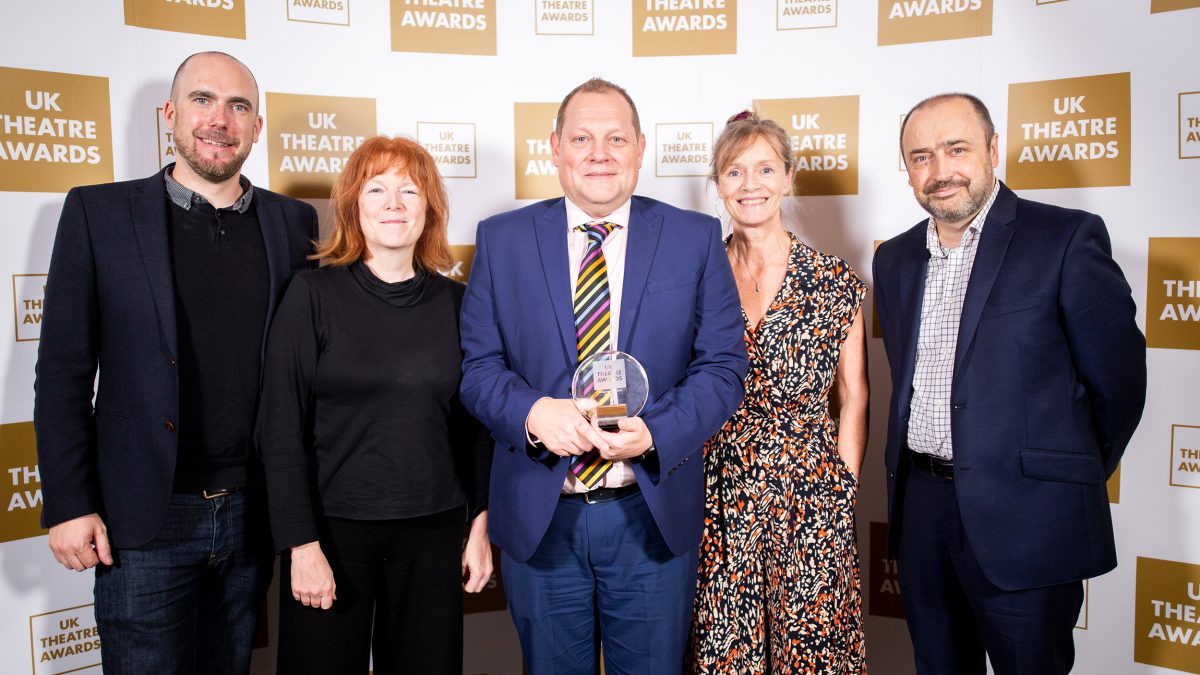 The Marlowe Theatre wins UK Theatre Workforce Award
Mon 24 Oct 2022
The Marlowe has won an award at the UK Theatre Awards, the annual celebration of outstanding achievements in the theatre industry.
The Workforce Award celebrates organisations that show a commitment to professional development and to providing opportunities for people to start careers in the industry.
The award recognises our work in giving young people professional training and experience. This has included working with 22 schools across Kent in The Marlowe's Associate Schools Programme and collaborating with East Kent College to provide its students with skills training and career development opportunities.
Over the last year, 29 students from Canterbury College (part of the East Kent College Group) have taken part in work experience, developing their professional skills by working in a range of theatre departments that have included Finance, Administration, Learning & Participation, Building Services and Communications. The Marlowe was awarded the title of Outstanding Employer by Canterbury College earlier this year in recognition of this work experience programme.
The Workforce Award is also for our work to develop our own team, through a transformative People Plan that has seen us offer more training and skills development opportunities for our staff as well as a range of new initiatives to increase health and wellbeing. A new staff development programme has been introduced, offering 51 different staff training courses this year, plus an intensive management training programme for 30 Marlowe managers.
The other nominees in the Workforce Award category were The Mercury in Colchester and the Ambassador Theatre Group.
The result was announced at the UK Theatre awards ceremony on Sunday 23 October at the Guildhall in London.
Deborah Shaw, Chief Executive of The Marlowe Theatre, said:

"We are very proud to receive the UK Theatre Workforce Award in recognition of our investment in our staff through our People Plan. A theatre with ambitions like ours needs a brilliant, diverse workforce, provided with the support, training and career development opportunities they need.

We also need a pipeline of artistic, technical and production talent to make living and working in our region a viable prospect, and this award also celebrates our ground-breaking initiatives and partnerships in those areas. I would particularly like to thank our in-house HR team, who have made such a big impact on us as a learning organisation."