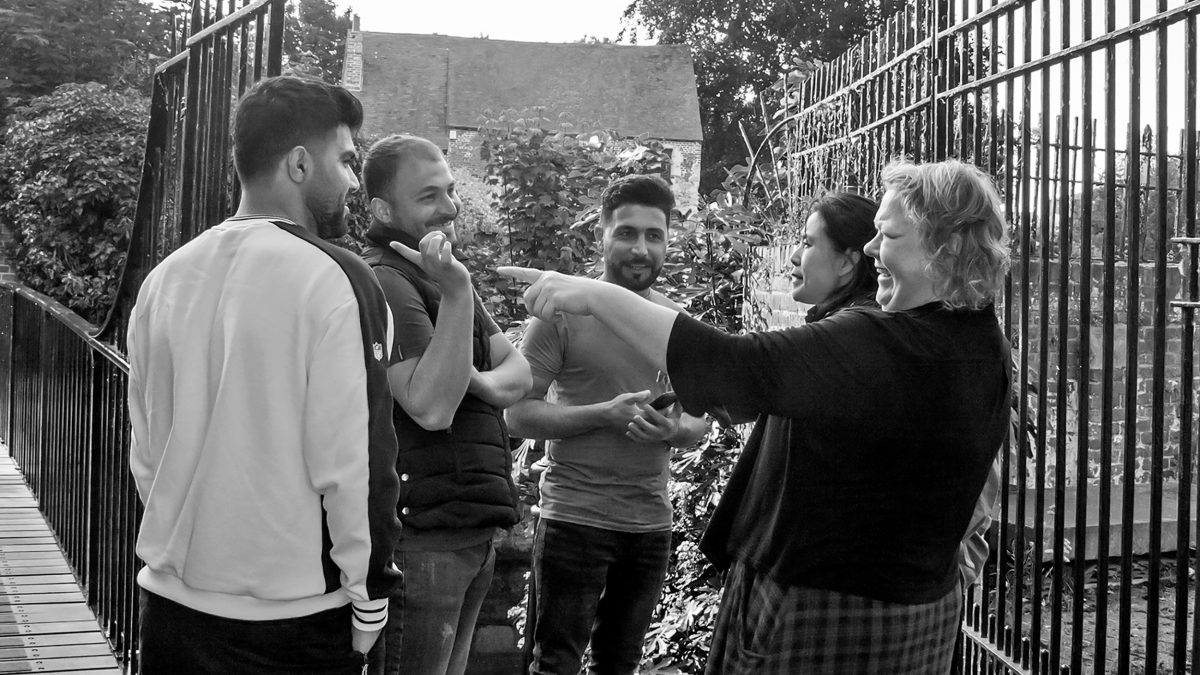 PROJEKT EUROPA: Like Birds
Mon 18 Jul 2022
Over the last 20 weeks, a group of Kent residents with lived experience of migration and a passion for performing have been working together at The Kit on a project called PROJEKT ENCOUNTER, a collaboration with our Resident Company PROJEKT EUROPA.
On Saturday 23 July, at 3pm in The Studio, the PROJEKT ENCOUNTER company will be performing PROJEKT EUROPA: Like Birds, a special performance sharing of their work. You can expect personal stories, multilingualism and fun in this intimate and informal sharing. There will also be a Q&A with members of the company, so you can learn more about their experiences of taking part in the project.
We asked PROJEKT ENCOUNTER member Józef to share his thoughts on what it has been like to take part.
Who am I? I consider myself an open, friendly and educated person, and yet thanks to PROJEKT ENCOUNTER I am discovering my new perspective on humanity.
It's due to multiculturalism. It is fascinating to see so many of us in one place from all different corners of the world, from such diverse cultures.
Despite all differences, it struck me that we react in the same way, we laugh at the same thing, we are similar in so many ways. Even if someone did not know what the Cathedral was and what it was for, there was nothing wrong with it. I just realised that our wonderful Cathedral in Canterbury may mean nothing to others, yet saying "hello" in their language may be more important. Maybe that's the wisdom of this project.
The more that activities of this project are being enacted, I marvel at the creativity, ingenuity and imagination of my fellow participants.
I observe myself too with surprise: I can pretend to be someone or something – maybe some qualities of a good actor are in me, who knows?
Who has not been to these classes does not know how much there is of authentic fun, curiosity to meet others and a desire to be part of this group. Chatting and laughter never ends after each class.
This is alive, awesome and the only one group to be in! Great project, great implementation.
Tickets for PROJEKT EUROPA: Like Birds are free and can be booked here.
PROJEKT EUROPA is an international theatre company making work for local and global and audiences. PROJEKT EUROPA is a Resident Company at The Marlowe and together we are making PROJEKT ENCOUNTER possible.