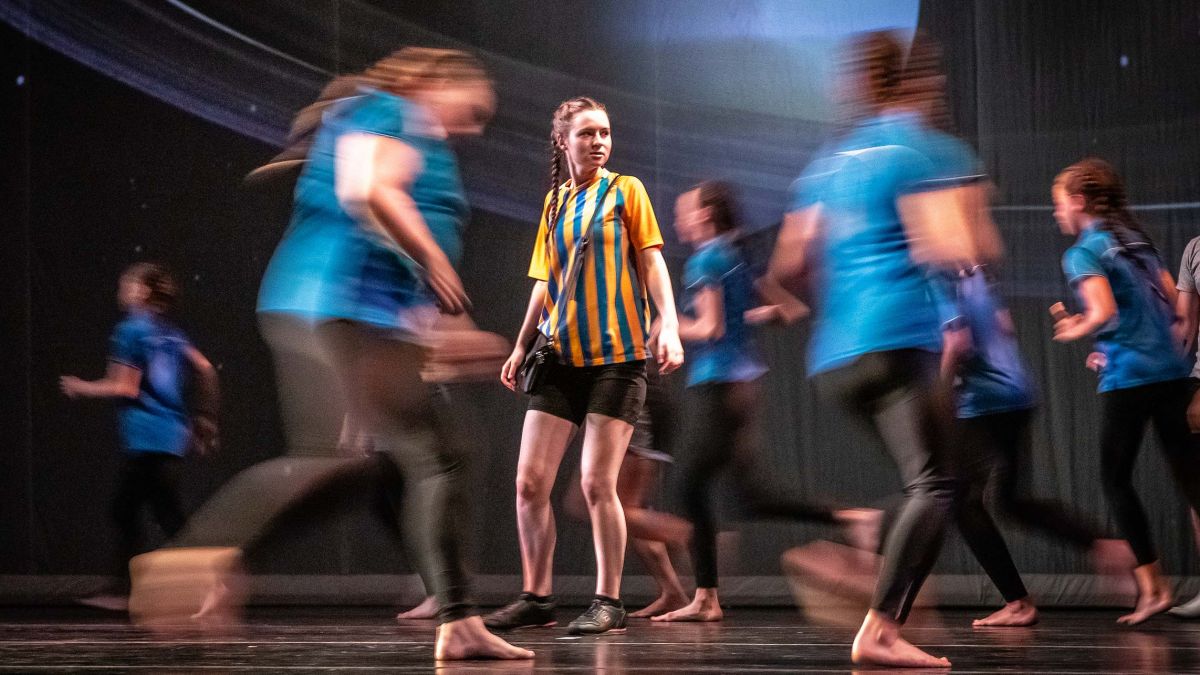 Out of this world!
Wed 10 Jul 2019
How embracing silliness lead to creativity for The Marlowe Dance Network.
For many people, the idea of teaching dance routines to some 250 children would be a little daunting. Professional choreographer Vinicius Salles, however, has risen to the challenge with ease and says realising the value of silliness makes all the difference.
Children from 12 schools across east Kent took to the stage last night to perform in The Marlowe Dance Network: The Planets. The Philharmonia Orchestra brought composer Gustav Holst's score of the same title to life, providing the soundscape for the summer performance.
Vinicius works as the rehearsal director and educational facilitator at the Jasmin Vardimon Company, Ashford, and theatre company PunchDrunk, and is also a visitor lecturer at Canterbury Christ Church University, where he met dance education student Ellie Walls.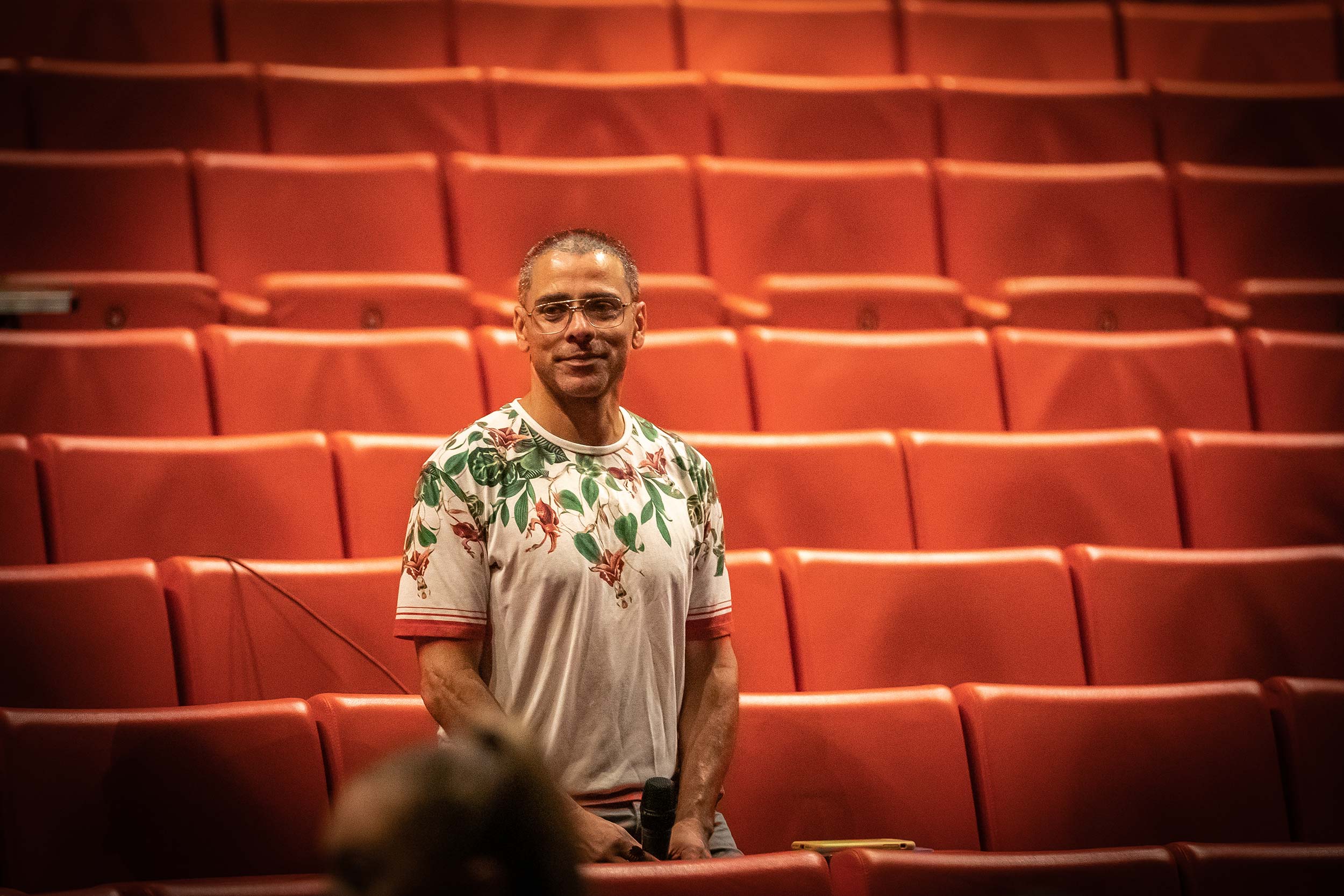 He says: "The children were open to working together, they had no problem with it and it was beautiful to see. We had fun and I think that's important. With the older ones my goal was to break the rigidity of being told how they need to behave and let them be kids.
"When I work with professionals I tell them to be silly, to be human and to think outside of the box. I think those three qualities are so important. When I go in to schools kids love being able to be silly and we need to rescue that. To be silly is to be creative. We need to understand the meaning of the word and the positive impact it can have for the kids.
"What interests me during my experience of teaching and choreographing, especially for those age groups, is that the kids really struggle with the idea of failing. If you want to be an artist you need to take risks and you only take risks if you allow yourself to fail. I enjoyed giving the children license to just give things a try. Dance is really open, it's not something concrete."
The showcase followed the adventures of Lila, a young girl who builds a rocket and goes to outer space.
Vinicius adds: "This little girl is smart, clever, fierce, intelligent and very curious. The whole show is about her being inspired by Holst to go to the planets and try and discover knowledge. I wanted to use Holst to underline this idea of dance and learning."
Ellie (21), who played Lila, says: "I was first approached by Vinicius about the show and I fell in love with the idea of the character, this little girl who is not afraid to do what she loves. All these other kids getting the chance to experience the stage at a young age was such a great opportunity.
"Working with children can bring challenges along the way because you never know what they're going to do, if they're going to remember things or if they'll do something different. It always keeps you on your toes, you need to react to what they're going to do, which keeps it exciting."
Pupils from Simon Langton Girls Grammar School, Canterbury, Folkestone Academy, St. Nicholas School, Canterbury, Barham Church of England Primary School, St Eanswythes CE Primary School, Folkestone, Spires Academy, Canterbury, and The Whitstable School performed in the showcase. Dance companies Dance Warehouse, CTS Performing Arts, CJs Dance and Fitness, Motion Alpha, Next Generation Dance Studio and The Marlowe Dance Company also performed.