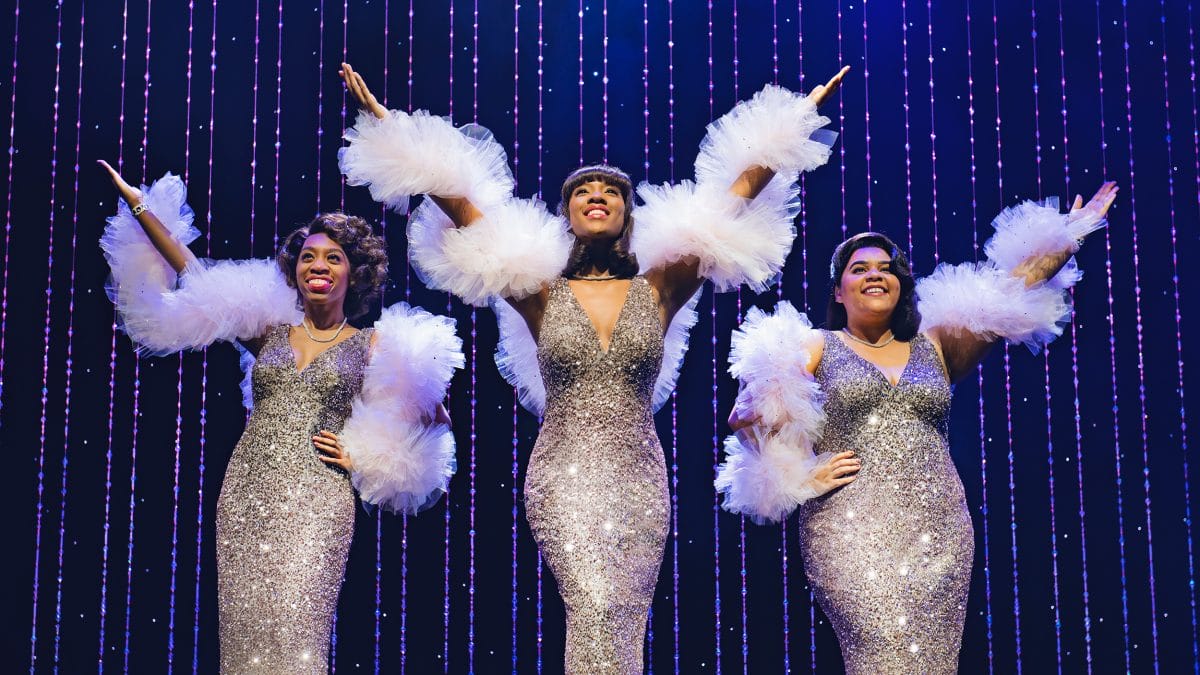 Natalie Kassanga speaks about her role as Deena Jones in Dreamgirls
Thu 7 Jul 2022
Multi-award-winning musical Dreamgirls will be starting its Canterbury run next week. Ahead of the show's arrival Natalie Kassanga, who plays Deena Jones, speaks about life lessons she's learned from the character and getting back to the theatre.
What is it like being in such a monumental production, especially with three Black women as leads?
Dreamgirls has been a huge part of my childhood. When the film first came out, I remember falling instantly in love with it. Seeing the role of Deena played by the iconic Beyonce really inspired me and introduced and grew my love for music, not only just for music and wanting to be a performer but falling in love with the Motown era.
What was your favourite part of the film? Do you have any standout scenes or moments?
I fell in love with I Am Changing sung by Jennifer Hudson, because she as the character Effie has the most difficult journey out of anybody in the show. When she finally finds her crown, and she finds her voice again, she comes back stronger than ever and she says 'you know what? It's okay, I can do this. I can start again, I can find my path.'
What's it been like getting back into the theatre and back on stage after such a long time?
I'll be honest and say that it was quite overwhelming, I think because it had been such a long time, it had been about a good 18-19 months just being out of the job I love. Being back in rehearsals and being around people who are like me and being in a show that is predominantly people of colour, instantly on the first day of rehearsals it genuinely felt like it was just a family already.
Have you learned any life lessons from the character of Deena Jones?
She's a bit like me, she's full of love, she's all about family, she's very driven, ambitious and wants to make her dreams come true. She wants everyone to achieve just as much as she does. And with Deena's character, the sacrifice that she had to make in regards to being at the forefront and risking such an incredible friendship and sisterhood with Effie who she's grown up with. Making that sacrifice does teach you that there are going to be times in life where you walk or have to take risks.
What do you want the audience to take away from this production of Dreamgirls?
I want them to enjoy themselves when they come to watch the show. People may look at it and think it's just a jukebox musical, but it's got a lot of history, it's very inspirational. Especially for people who may want to see themselves on stage, just live in the moment and enjoy it.
Dreamgirls will run from Tuesday 12 to Saturday 23 July and tickets are available here.