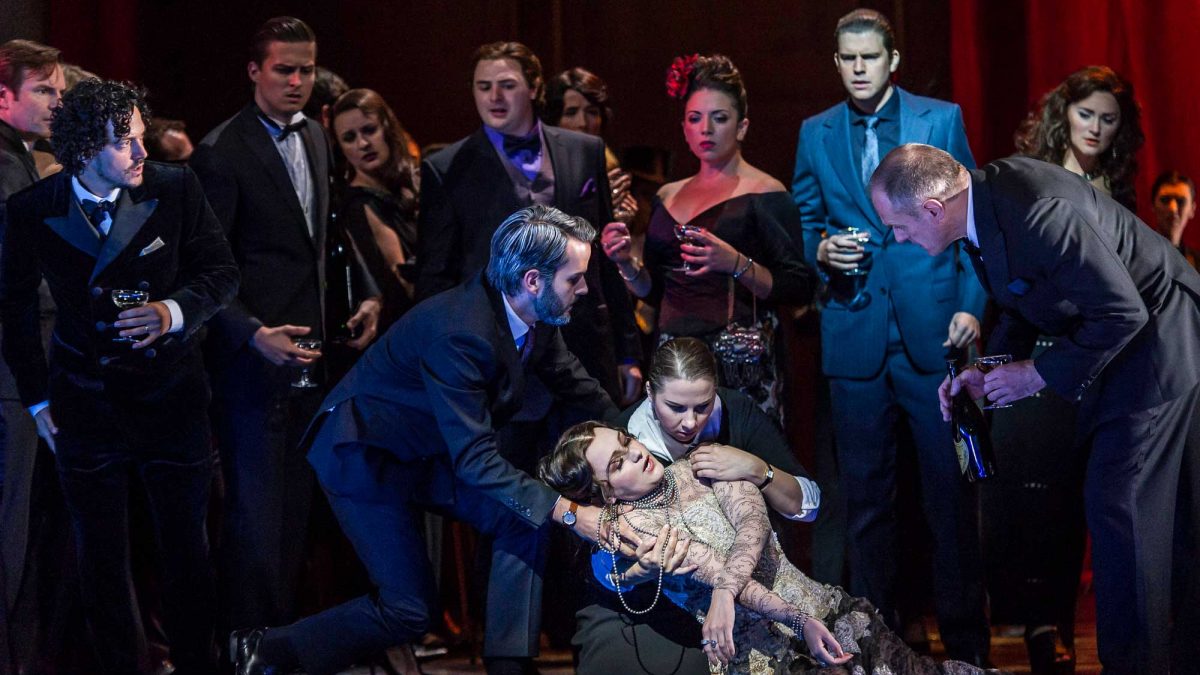 Look behind the curtain
Mon 13 Aug 2018
Whether you're an opera geek or just opera curious, Glyndebourne's latest Behind The Curtain (this time focusing on La Traviata) is the perfect opportunity to learn more. Here, we find out more about the production.
Glyndebourne's Behind The Curtain productions are perhaps best described as theatrical TED talks. Led by an experienced presenter, audiences are taken through the opera being examined (this year it's Verdi's La Traviata), hearing extracts from it – performed on stage and in costume – in order to explore the magic of opera live on stage, and take an expansive look at the historical, social, and even medical context of Verdi's masterwork.
Audiences old and new will have the chance to experience La Traviata from an entirely different perspective. Imagine being able to pause a live opera and ask a question or explore how a singer interacts with the orchestra. Even if La Traviata is brand new to you, over the course of the evening you'll learn everything you need to know to enjoy the performance. If you're already familiar with Verdi's masterpiece, the event is sure to give you a fresh perspective on it – Behind The Curtain is not just a reduced or simplified version of Verdi's opera  – it is a complete theatrical event in itself.
Charlotte Alldis from Glyndebourne says: "While the first Behind The Curtain installment used Mozart's Don Giovanni as a springboard to explore the inner workings of the operatic form, this time we focus on the world in which La Traviata was created.
Why did the theme of the fallen woman resonate so profoundly with audiences of the 1840s? And what has kept it in the top rankings of the world's most performed and beloved operas for the 170 years since its premiere?
Our search for answers to these and other questions will take us on a surprising journey: one that leads us from the enthralling rhythms of Spanish dance via the neurological effects of watching Verdi to the surprising origins of the paper hanky."
That certainly sounds intriguing! Audience reaction from the previous Behind The Curtain suggest it was a fascinating experience. Some of the comments included: "Brilliantly innovative and exciting! Must see!" and "Wouldn't change anything – one of the best things we've ever attended at Glyndebourne. Would thoroughly recommend – exceptional value and incredibly well put together. Bravo."
La Traviata: Behind The Curtain: Thursday 8 November 2018.