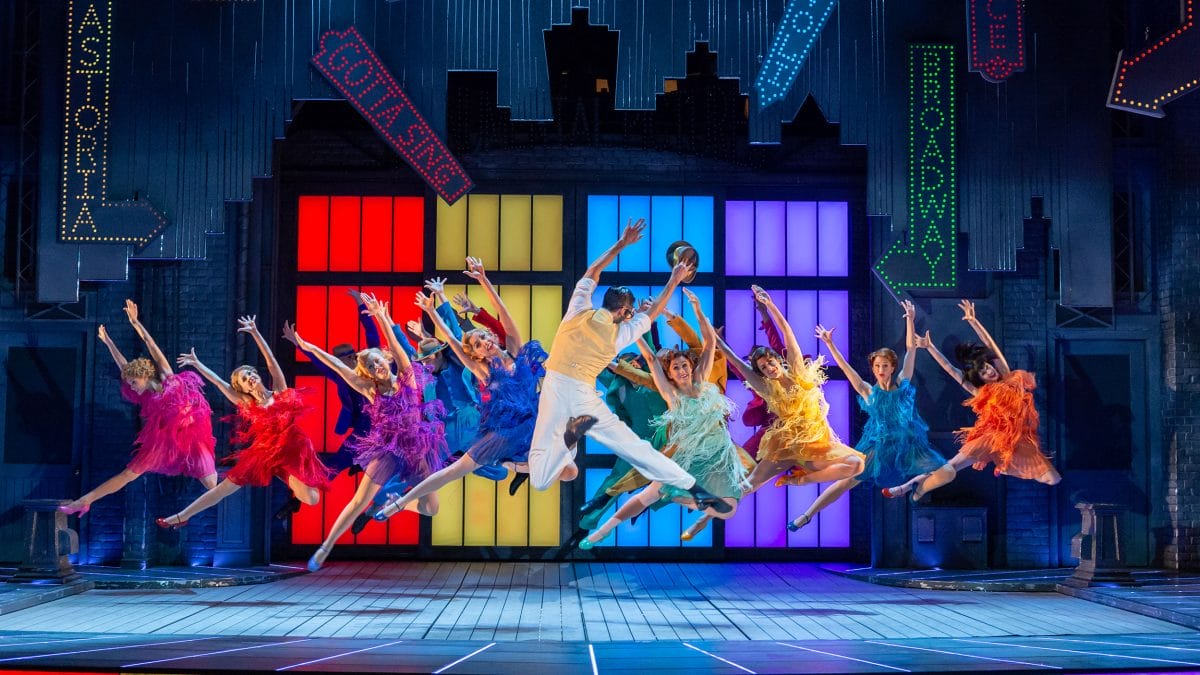 Dreaming of (a) White Christmas and so much more!
Wed 1 Apr 2020
We're looking forward to some great shows in the new season. Here's what members of The Marlowe team are most excited about.
Matt Clarke, Business Development Officer
Ordinarily musicals aren't really my "thing". However, my mum loves a Julia Roberts rom-com and I have lots of fond memories of cozy Sundays watching My Best Friend's Wedding with her. I've already booked tickets for her birthday present, but I suppose I'll have to wait to see whether I get a look in for that second ticket!
Ardit Daci, Arts Management Trainee
I am looking forward to Singin' In The Rain and to being taken back in time to Hollywood in the roaring 20s. The story is about a well-established silent movie actor who falls in love with a young talented chorus girl. It also shows the transition that was happening at the time from silent films to talkies, which revolutionised the film industry. It's a story about changing and adapting to new things and, considering our current situation, it really helps to look back to see how people dealt with changes through light-hearted music, dancing, singing and romance. I am also excited to see how Singin' In The Rain will transform our stage into a pool of rainwater – it will be so exciting to watch.
Stuart Hosmer-Wright, Box Office Assistant
Once we reopen, there will be a plethora of great shows at our Theatre, but one of the performances I am most looking forward to will be at our Studio: the hugely influential comedian Simon Munnery. He will be bringing Alan Parker Urban Warrior for one last tour: Alan is a great satire of the not-so-well-informed, but true-to-heart passion for anarchy and DIY punk lifestyle. Everyone knows an Alan Parker: if you don't and you are "really into politics, have some radical ideas and occasionally skim-read The Guardian", then you may even see a little of Alan in yourself. This heartfelt parody will make you laugh at Alan's naivety, be captivated by Simon's performance and leave you wanting to stick it to the man!
Ella Parsons, Marketing Officer
Delving into books throughout my childhood was – and still is – my favourite pastime. The thrill of reaching the next chapter to uncover what would happen next… The Lion, The Witch And The Wardrobe will be taking to our stage next year and I could not be more excited! The iconic book and film made my imagination run wild, and yes, I did try and walk through my wardrobe more than a few times! In February, I shall walk through it once more, to see the magical kingdom come to life before my very eyes.
Maggie Patterson, Visitor Engagement Manager
I am really excited for some of the great feel-good musicals coming up! White Christmas is definitely on my must-see list because I love the original film so much and I think that the live version will be just what we need to cheer ourselves up. I think it will be interesting to see how some of the parts of the film translate to a stage production as well. And, of course, I am really looking forward to Live At The Marlowe, one of my favourite evenings out at the theatre. It's always a really great way to see some familiar comedians from the television and also discover new ones.
Mark Watts, Technical Manager
The upcoming show I'm most looking forward to seeing (again) is Matthew Bourne's Nutcracker! This is the show I've worked on most in my career (about 180 shows at Sadler's Wells), but I'm still excited to see it at The Marlowe. I love all of Matthew's shows (especially The Red Shoes), but Nutcracker! has a sense of humour and pace that keeps it enthralling. It's always a pleasure to have New Adventures at our theatre.