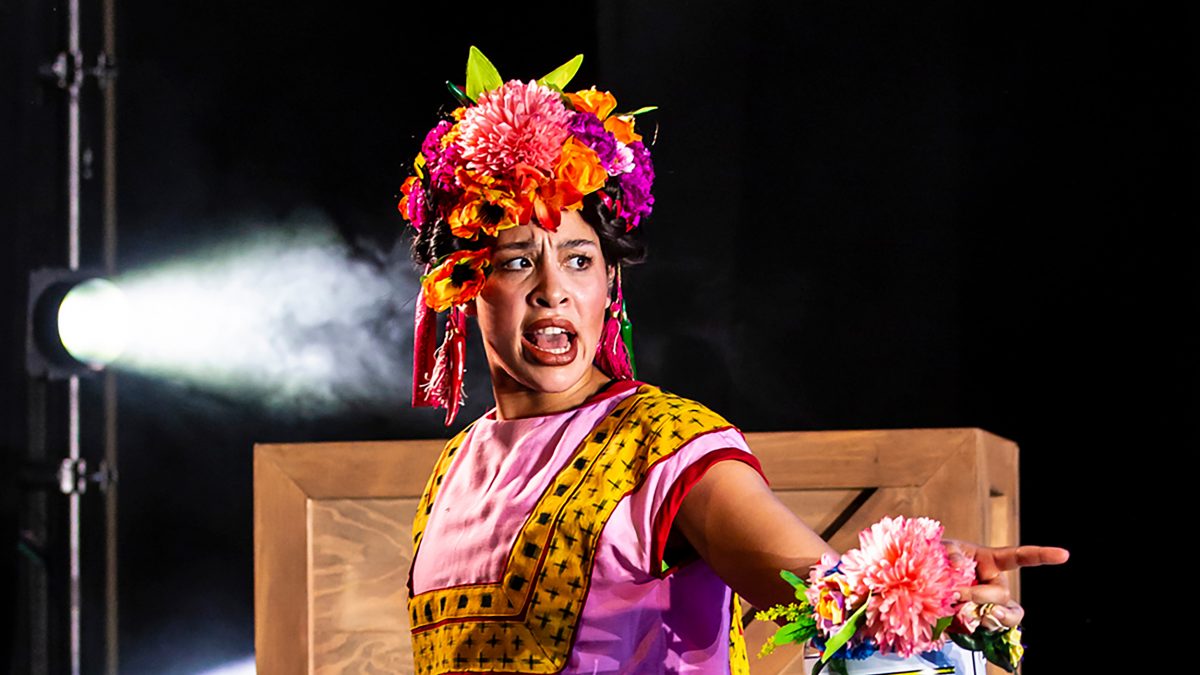 Celebrating the Fantastically Great Women Who Changed The World with Associate Director Ellie Hurt
Mon 25 Jul 2022
This week pop musical Fantastically Great Women Who Changed The World will be arriving at The Marlowe. We spoke to associate director Ellie Hurt about the importance of sharing women's stories and showing young people they can be who they want to be.
The show celebrates women from history who are brought to life on stage – who are some of your favourite historical figures featured and why is it important to share their stories?
Gertrude Ederle has such an inspiring story, and I'm ashamed to say I had never heard of her before this show. Frida Kahlo's attitude to life is really invigorating, especially once you learn about the struggles she faced. It's so important to share these women's stories so we can acknowledge the part they all played in transforming women's lives across the world.
None of them set out to change the world, they were standing up for what they believed in, and this show leaves you feeling that we all really can make a difference. History has tried to erase a lot of the work these women have done; Mary Seacole's tireless work in the Crimean War often gets overshadowed by Florence Nightingale in our school textbooks, and both Mary Anning and Jane Austen only really received any recognition for their work after they died. We want to celebrate them, and hopefully, you'll learn some things about them you didn't know.
The show is based on the book of the same name by Suffragette descendant Kate Pankhurst – what has the process of bringing it to the stage been like?
It's been very exciting and humbling researching all of these fantastic women and finding things out about their life along with parts that we can relate to. It's actually been really interesting bringing all these women together whose lifetimes span history, and wonder how they'd exist together and the relationships they'd have with each other, as well as them actually getting to see the mark they've made on the world!
We see these women through Jade's eyes; an eleven-year-old girl who's lost her teachers on a school trip to the museum. We've had a lot of fun in the rehearsal room working out each fantastic woman's presence, movement quality, and voice, well as big discussions on how each of their stories could affect or inspire Jade.
What drew you to the show and made you want to get involved?
I just know I would have benefitted so much from watching a show like this as a young girl or teenager. To be a small part of a show that is connecting with young people and showing them they can be who they want to be is truly amazing.
How has it been directing the show so far?
Amy Hodge, our director, has led this show with fearless leadership, along with an incredible creative team and company. My job as associate director has been to maintain the show whilst it's out on tour. It's really exciting to see this new show continue to evolve and grow, and the best part about this job is watching audiences around the country leave the theatre singing Deeds Not Words!
Miranda Cooper has created the music for the show – which is your favourite song on the soundtrack and why?
That's so hard to choose – it changes every day! At the moment it's Where Do You Wanna Go? I love how the song holds several stories within it, and it's definitely the one I catch myself singing in the car the most!
What can audiences expect from the show and why should they come and see it?
Audiences can expect to laugh, cry and feel empowered all within a couple of minutes! The energy from the cast and the band onstage is electric, and you really can feel that this is a show that has been created with so much heart and soul. Expect the unexpected, sing along with us and get ready to change the world – everybody does!
Fantastically Great Women Who Changed The World runs from Tuesday 26 to Saturday 30 July and tickets are available here.