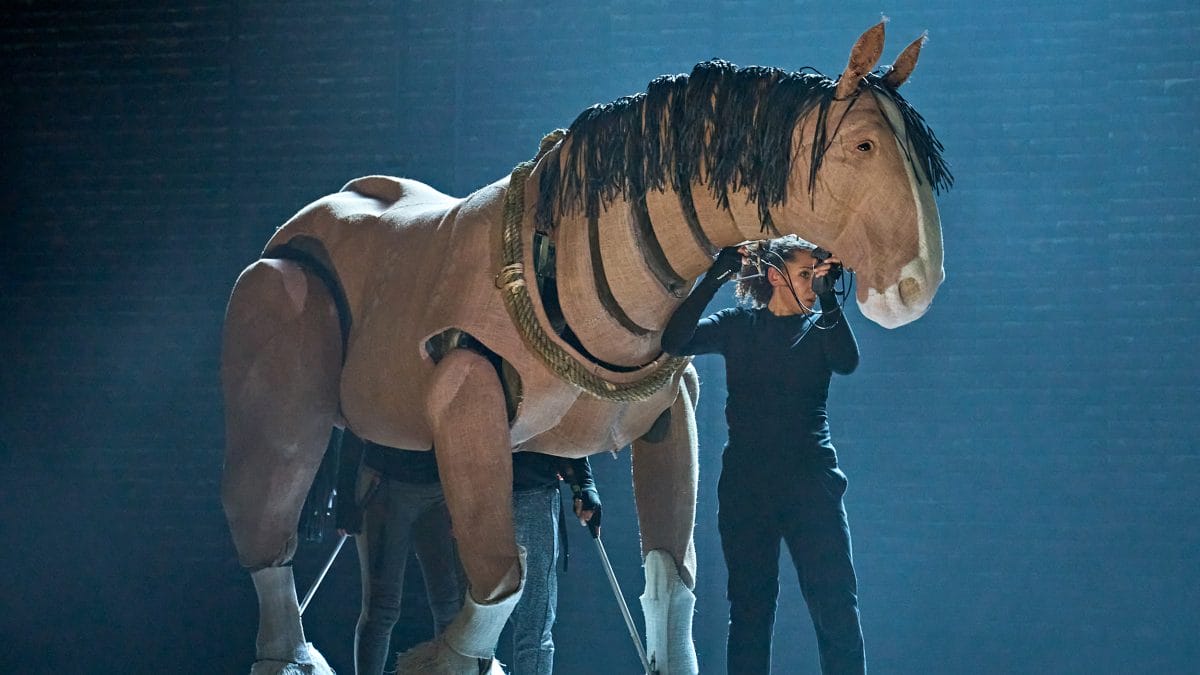 Animal Farm: An Interview With Director Robert Icke
Wed 27 Apr 2022
George Orwell's classic fable Animal Farm will be performed at The Marlowe next month, adapted and directed by the multi-award-winning Robert Icke (1984, The Doctor, Hamlet, Mary Stuart, Orestei). Ahead of the show's arrival, Robert speaks about what drew him to the show, reworking classic stories and what audiences can expect from the production.
Animal Farm was Orwell's response to Russia's descent into dictatorship after the Revolution; what's its relevance today?
The novel uses animals to think about humans, and the ways in which power structures and hierarchies form, even when everybody has made the conscious decision to get rid of those things. It's a simple story: the animals have a revolution and clear out a corrupt old hierarchy to give themselves freedom, and then slowly piece by piece a corrupt hierarchy – of pigs – builds its way back again.
In my adult life we've not really been blessed with great political leaders in Great Britain – or even confident opposition leaders – although I struggle to see it as tyrannical, like human rule is over the animals. But certainly, we have come to see a more divided politic, more polarization and less empathy. Things feel increasingly more dangerous. The differences feel very real and you do start to hear talk of revolution as a possibility.
What was the appeal for you?
I like to do new things, and I had never made a show with puppets before. You know, I can't have three human actors of different sizes and do different tricks with them. But I CAN have three puppet versions of Boxer the carthorse. It's an almost all-puppet cast and they all talk, and it's been interesting working out what conversations puppets could plausibly have with each other.
Why do you find it necessary to rewrite or rework classic stories?
There's always been a feeling in me that theatre is about repeating a ritual, like a birthday. Every year it is still your birthday, but it's a different birthday because you are a year older and maybe the people at your party are different. For me it's always felt like a form of dishonesty to pretend that there is a way to do any play or any production as the golden version that should be set in aspic.
Is Animal Farm designed for all ages?
I hope so. It's not the jolliest of stories, but I think kids enjoy that. We'll have to see how violent the violent bits are: we discovered in workshops there can be something very depressing and distressing about a puppet being killed.
But access is hugely important to me and I'm not sure I've ever made anything where I wasn't conscious of the thought that a 14 or 15-year-old might come and see it and enjoy it. Most people who work in and around theatre got hooked at around that age, including me. And I really trust young people as a sort of boring-ometer.
Animal Farm: Tuesday 3 to Saturday 7 May.