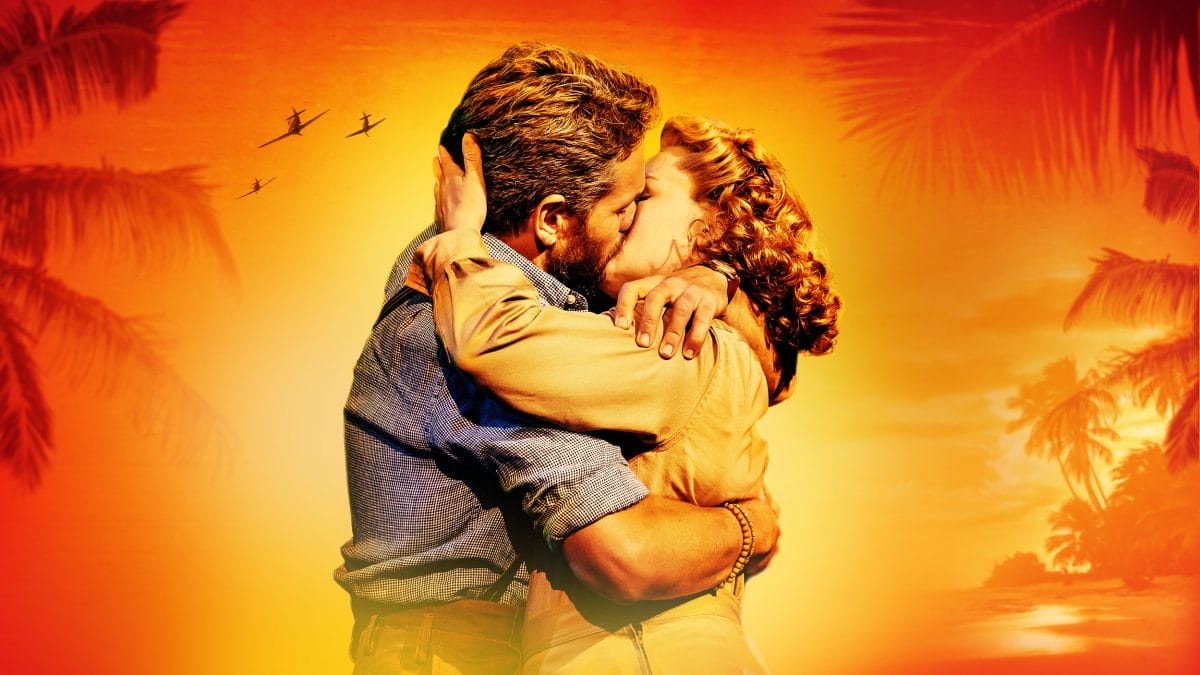 An interview with South Pacific cast members Julian Ovenden and Gina Beck
Fri 30 Sep 2022
Critically acclaimed production South Pacific will be performed at The Marlowe Theatre in November. Ahead of the show's arrival, cast members Julian Ovenden and Gina Beck talk about why the show still resonates with audiences today.
Can you briefly summarise the plot (without spoilers)?
Julian: I would say South Pacific is complicated romance set amidst the backdrop of the Second World War. It is by turns moving and funny, provocative and searching.
Gina: We meet the members of the United States Navy who are stationed on an island in the South Pacific. They're waiting for the war to reach them, and the isolation and the long repetitive days have made the men (and women) hungry for the things they're missing. I play Nellie Forbush, a Nurse, who has fallen in love with a slightly mysterious French plantation owner Emile de Becque, who has a dark secret from the past and other secrets on top of that! We watch their romance blossom but there are a few stumbling blocks along the way.
South Pacific features a fantastic score by the legendary Rodgers and Hammerstein. How would you describe the music, and do you have a favourite number to perform and/or watch?
Gina: The music is unforgettable, the score is absolutely incredible, and features hit after hit, a set list of some of the most famous songs in musical theatre history. One of my favourite songs to watch is Bloody Mary as the stage becomes alive with men all singing and dancing their hearts out! My favourite song to perform is A Wonderful Guy as I get to bring Nellie's exuberance and joy out through this fantastic song.
Julian: It is unquestionably one of the great scores. It manages to combine rhapsodic, thrilling melody with searching, sometimes burning lyrics. One is lulled by the beauty of the songs whilst being ambushed by their meaning. I love the chorus numbers especially. They inject a real energy and fever into the drama which is very important.
If you could be in any other Rodgers and Hammerstein musical, what would it be and why?
Julian: I love Carousel. I like the complexity of Billy Bigelow. And the music is stupendous.
Gina: Later on in my life I'd like to play the Mother Abbess in The Sound Of Music or Nettie Fowler in Carousel – those older women who get to sing those incredible torch songs Climb Every Mountain and You'll Never Walk Alone.
South Pacific is much-loved both as a movie and a staged musical – first performed in 1949. Why does the show still resonate with audiences today?
Gina: Well unfortunately because we still live with the same issues of racism today. There are still people who think people of other races are less important than people of their own. We find the show holds up a mirror to us and challenges us.
Julian: The characters in South Pacific are forced to confront their identity not only on the island but in the world at large. With Brexit, climate change and the war in Ukraine, perhaps we are all doing that too here in the UK.
Is there a piece of advice you've received or that you would pass on to anyone hoping to go into the creative industry?
Julian: So much but if I were to distil it – everything you need to succeed is within you.
Gina: Be kind. Lead by example. Work hard, stand up for others less fortunate than you, earn peoples respect by respecting them. Get to know the backstage staff, they're always the nicest people.
South Pacific runs from Tuesday 15 to Saturday 19 November and tickets are available here.