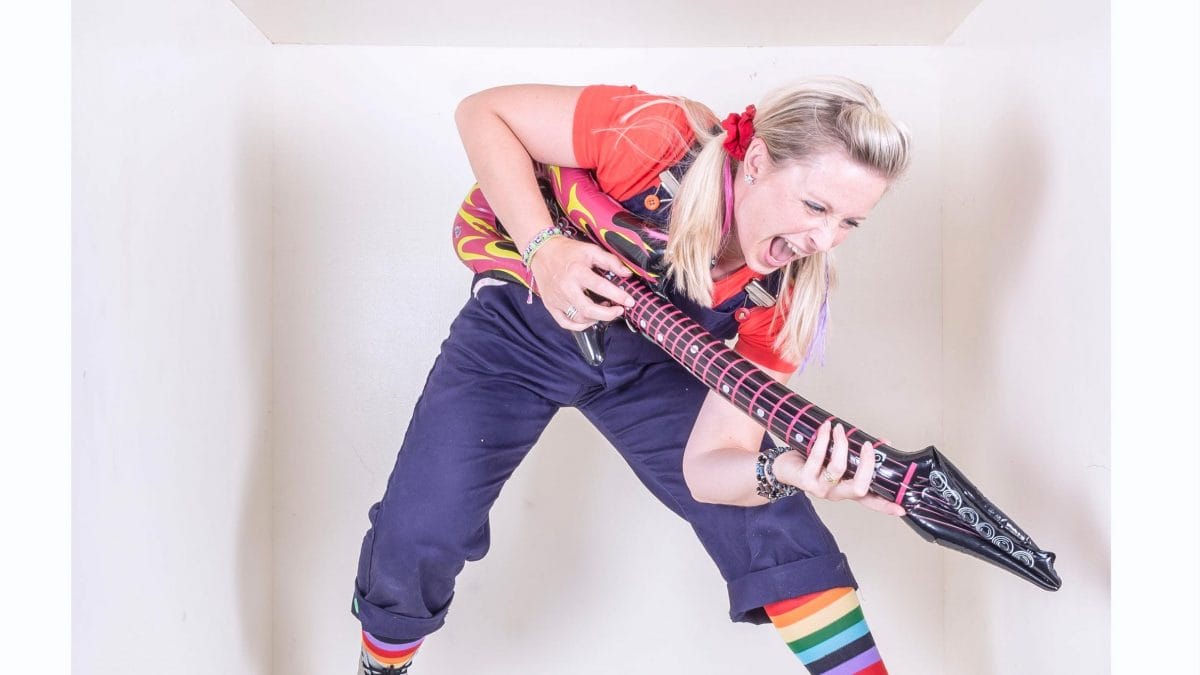 A fast-paced and fun challenge
Mon 2 Dec 2019
With a new term of Creative Companies sessions starting in 2020, we spoke to theatre practitioner Stacy Golding about how performing can change children's lives.
A new year is fast approaching and with it comes a new term for our Creative Companies. Based at The Marlowe Kit, the companies offer regular workshops in acting and writing and provide performance opportunities throughout the year.
Stacy Golding leads The Marlowe Youth Company for 13 to 15 year olds. The company aims to help participants express themselves, increase confidence and learn new skills through professional actor training. After graduating from Middlesex University, Stacy worked as a professional performer in theatre, TV and film. She later taught performing arts in several schools around Kent, before setting up her own theatre in education company Storytales Theatre.
"I love The Marlowe and I was thrilled when I was approached to teach the creative companies" she says.
"I've been with The Marlowe for almost four years now and have taught several different companies during that time; and worked on lots of really exciting productions."
Stacy says that the sessions she leads are 'fast-paced, but fun'.
"We work in a way that reflects the professional rehearsal room, so participants can expect to be treated as a professional actor would. It's fast-paced, but fun. I think that makes it a much more rewarding experience, particularly as many of our participants are considering careers in theatre. Of course; we welcome everyone to the session; not just those who would like to be professionals."
Stacy says that there are many advantages for the young people who take part in the sessions.
"The opportunity to make friends and build ensembles with like-minded people is always a huge benefit. It's not always something that schools can offer; and I know our participants really enjoy bouncing ideas around with each other and working in a way that is both challenging and fun."
She adds: "In the sessions we focus on texts, genres and practitioners that they may not get the chance to otherwise experience; it's really all about giving each participant as broad a knowledge of theatre as possible whilst developing their performance skills to a high standard. It is important that participants get to experience ways of working in different genres with industry professionals; so we try to make links with visiting artists and companies too. There is also a discount scheme on tickets for shows visiting The Marlowe, so we try to go to see things as regularly as possible. Hot off the press – we will be introducing Arts Award for our 13 to 15 year old participants in the near future; so they can attend the sessions and work towards a nationally recognised qualification at the same time."
Stacy says that over the years participants have been given the chance to perform in a number of large-scale community productions, and that this has had a positive impact.
"There have been opportunities to perform on the main stage, in The Studio space, in front of Canterbury Cathedral and at Dover Marine Station for the biggest project of all; Return Of The Unknown," she says.
"Each one had a different challenge from physical theatre, to verbatim and puppetry. One of the most amazing things to come out of these productions was seeing how the participants responded to professional directors and rose to every challenge that was thrown at them."
"There is something about being in a production that inspires and ignites passion, and as a creative practitioner I feel an enormous sense of pride watching them fitting in to a large cast of all different age groups and just grabbing at the opportunity to perform! I have seen first-hand how performing can change their lives, and there is still a buzz and huge sense of ownership when we reminisce about past productions."
Creative Company places can be booked here or by calling our Box Office on 01227 787787.