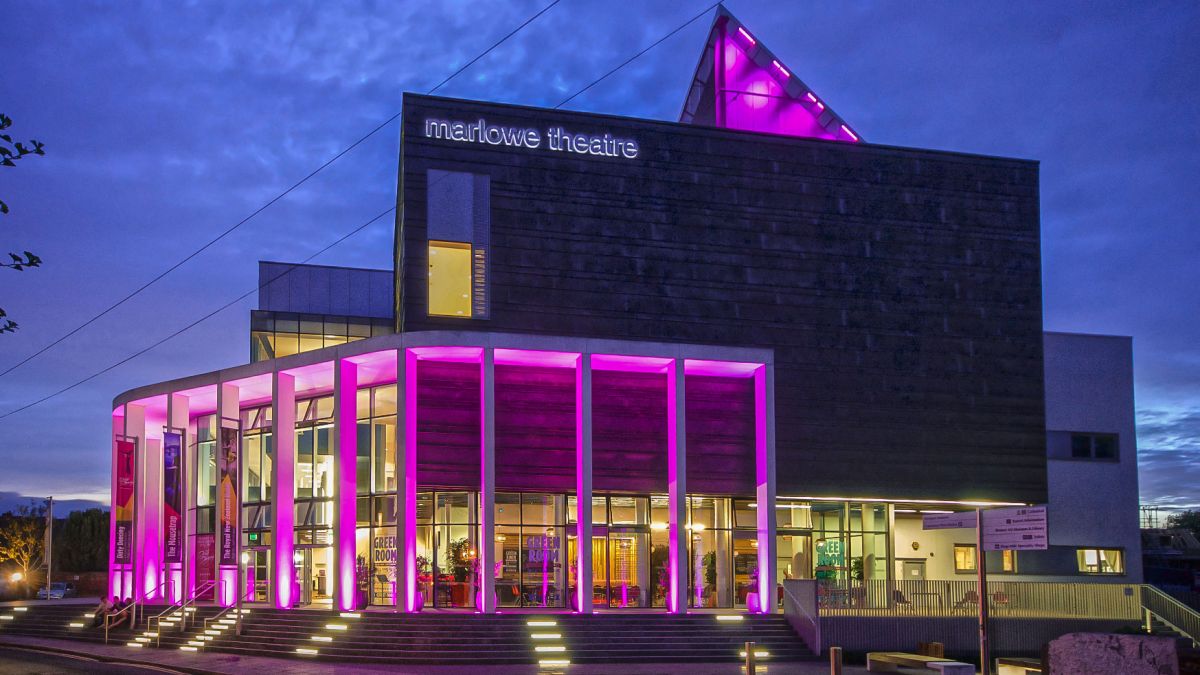 2020 vision
Wed 1 Jan 2020
Marlowe team members tell us which shows they're most looking forward to this year.
Ben Clark, Front Of House Services Duty Manager (Scheduling):
Everybody's Talking About Jamie: it's a great show about a young lad who wants to go to prom wearing a dress, how it isn't seen as the norm to do so, and all the problems he encounters along the way. I feel it's very topical and current. It's also extremely funny but also very emotional in places and a great night at the theatre. The show has some amazing songs that really stick in your head.
Jack Finch-Harding, Learning and Participation Manager
There are so many shows to look forward to this year, but one that I'm really excited for is Holes. This production is brought to The Marlowe by The Children's Theatre Partnership. I have read the book and am really intrigued how this production will transfer to stage. The story has so many interesting elements with flashbacks to the past and moments where we, as an audience, will be really rooting for the characters. Come and check it out.
Kara Johnson, Assistant Stage Door Keeper
There are so many great plays and musicals coming next year but the show I am most anticipating is Ghost Stories. It's set to be full of edge-of-your-seat suspense and thrilling uncertainty. It's definitely going to be very different from the shows we normally have, and not for children. I am absolutely terrified of horror films, so what could go wrong?
Rebekah Jones, Executive Producer
As someone fairly new to The Marlowe, I'm looking forward to so many shows. The Studio continues to present high-quality, small-scale work and in 2020, I'm particularly excited to see Rich Kids: A History Of Shopping Malls In Tehran. This show has been a huge hit nationally and we are thrilled to bring it to Canterbury. This Easter, we are co-producing a new children's show with York Theatre Royal: an adaptation of the children's book The Storm Whale (a gorgeous show for everyone aged four and over). In The Theatre, I'm looking forward to A Monster Calls and Everybody's Talking About Jamie. Two totally different shows, but two examples of the diverse work we have programmed for 2020 – such a great year for The Marlowe!
Molly Kersey, Communications Officer
I'm very excited to see Six! Growing up, I loved studying Tudor history at school and I've watched lots of different film and TV adaptations over the years about Henry VIII and his six wives. I love the fact that the queens get to take centre stage and tell their own stories in this musical – it looks vibrant and energetic and like it offers a completely fresh perspective on a period of history that's been discussed time and time again. I'm a big fan of musicals and the escapism they offer and I'm looking forward to hearing some new songs.
Kitchen Team
As a team, we're most looking forward to Les Misérables. It's a fantastic opportunity for us to create a French-inspired menu that will allow us to be creative and produce food that is not normally on our Green Room menu. We can show our artistic flare in this wonderful theatre during this wonderful show.
Siân Ruffles, Senior Finance Officer
A courtroom drama about a 17th Century Baroque painter? The subjects and style of Artemisia Gentileschi's paintings I've always found incredibly striking and It's True, It's True, It's True is an opportunity to learn more about the life and story of the artist behind the paintings who was marginalized by history. I'm interested to see how the exciting Breach Theatre company takes the 400-year-old court documents and brings them to life for a modern audience and how relevant the issues of then are still today.