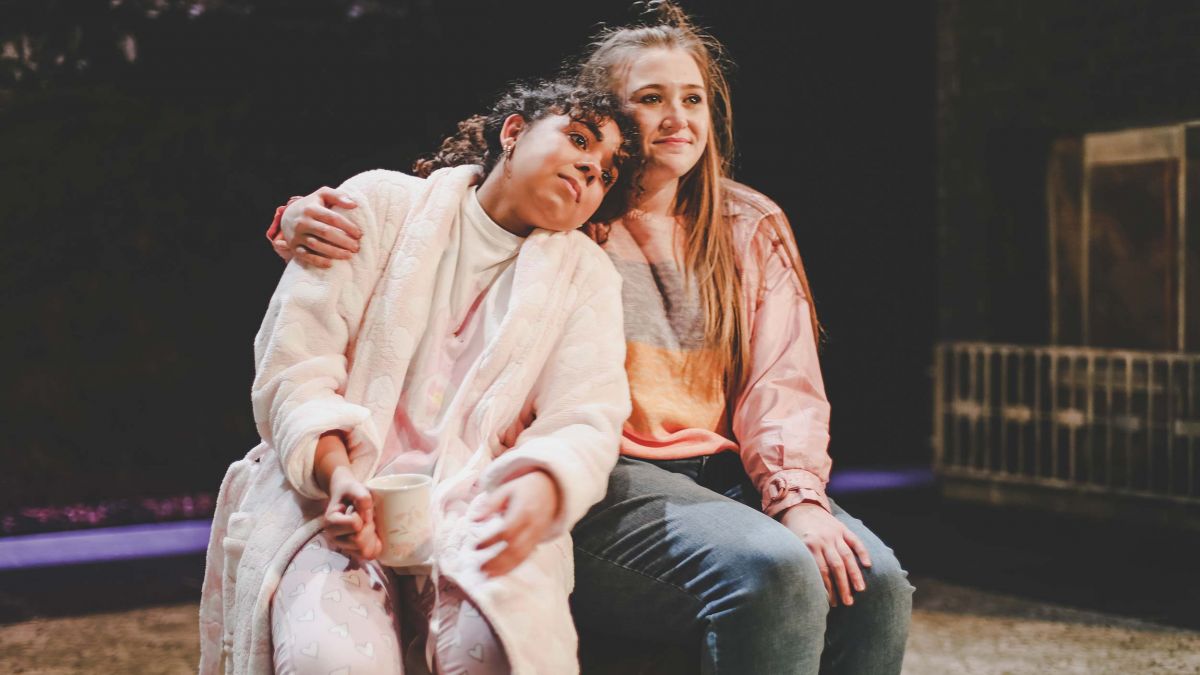 Are you sitting uncomfortably?
Mon 15 Apr 2019
We talk to Rita, Sue And Bob Too director Kate Wasserberg about how the play sits in the era of #MeToo.
Even in the 1980s, the plot of Andrea Dunbar's play raised a few eyebrows, telling as it does the story of two 15 year old girls and their relationship with the older, married man whose children they babysit.
Now, in our more aware times, the central relationship seems genuinely shocking. However, for Kate Wasserberg, who directed the current revival for theatre company Out Of Joint, this makes the play vital in the post #MeToo world: "I think there is a new courage in the air, to question and challenge, and that is great. For me, this is a feminist play. This is a play that has something concrete to offer to the #MeToo movement – a story that explores the inconvenient victim, the groomed child that will tell you they are having a great time because society has genuinely offered them nothing better. Rita and Sue are teenage girls, leaving school at the height of Thatcherism, Rita's ambition in life is to move to London and work as policewoman – something that Bob finds astounding. It's a small dream but in the world of the play feels like an epic ambition."
Even though the story is firmly rooted in the 80s, for Kate, it remains relevant to modern times: "Rita, Sue And Bob Too speaks to the grooming that happened in Rotherham, to austerity and how the worst effects hit poor young women who cannot protect themselves… I wish it felt as if it belonged to a lost time of austerity and the abandonment of the working class by the state, of puritanical moralising combined with a failure to protect vulnerable children from predators, of an entire generation left to fend for themselves, but I don't. This is a play about right now."
But of course, the reaction to the play has changed in the last few years: "Rita and Sue are drawn in to a sexual relationship with the married Bob when they are both just 15, and there is definitely a critical eye on the treatment of the girls and that relationship that feels new, which I'm glad about. Audiences often express discomfort with the first scene, even though it is very funny, perhaps because it is. But Andrea's play was ahead of its time. She knew precisely the complex, confronting story that she wanted to tell, that it should be full of hope and humour as well as pain and damage. Because of that I believe it does and will continue to endure."
However, for Kate the key to the play is the women at its heart: "It celebrates a fierce and passionate female friendship. Rita and Sue provide the love story in the play."
Rita, Sue And Bob Too: Wednesday 24 to Saturday 27 April.