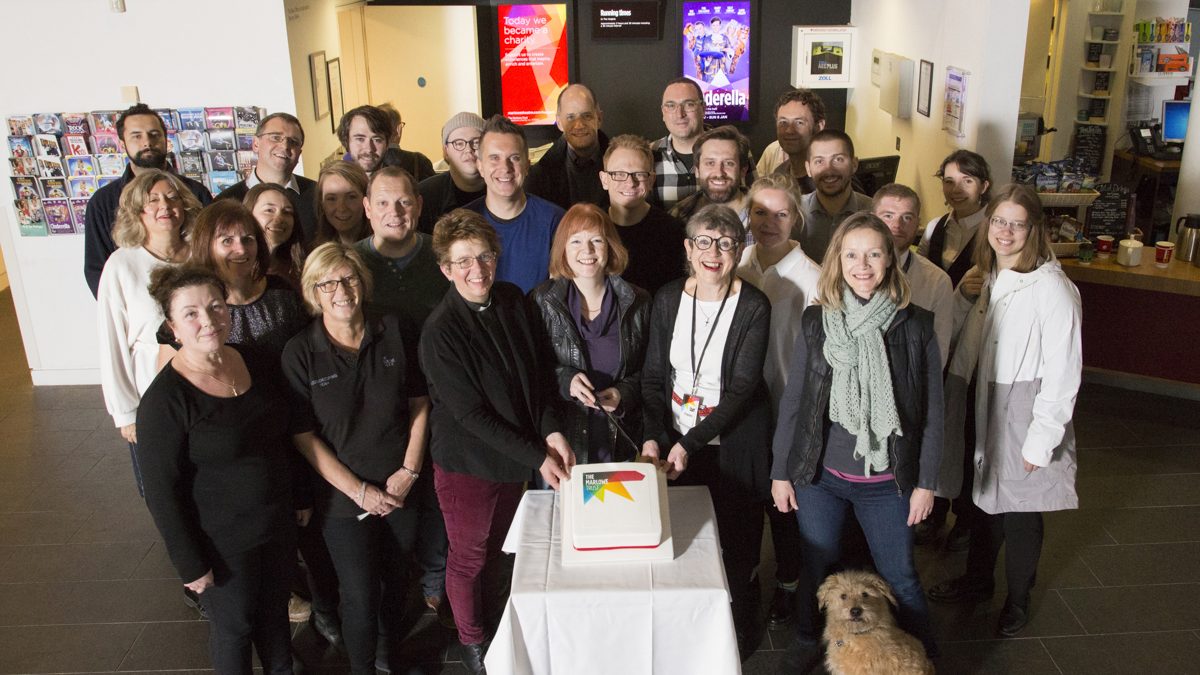 Trust in us
Mon 3 Dec 2018
On 1 December, management of The Marlowe was transferred from Canterbury City Council to an independent charitable trust.
The Marlowe will now be run by The Marlowe Trust, with Jonathan Church (one of the country's top theatre directors) as its Chair. Our new status as a trust will allow us to build upon our success, grow our work in the local community and invest in Kent's creative future.
As well as giving the theatre greater freedom, transfer to a trust will make it easier for us to attract funding for the work that it undertakes in the local community.
Jonathan Church, the chair of The Marlowe Trust said: "Thanks to the extraordinary efforts of Canterbury City Council, The Marlowe is a state-of-the-art theatre, has an exceptional staff and a very well-deserved reputation as one of the country's flagship regional theatres. Everyone connected with the trust is proud and excited to be taking The Marlowe on to the next stage in its development. We hope to build on the great work that is already being done by The Marlowe and provide the best work and experiences for all of the many audiences and communities we serve."
Our new Chief Executive Deborah Shaw, former Head Of Creative Direction & Innovation at Historic Royal Palaces and former Associate Director of the Royal Shakespeare Company, said: "As an independent, self-funding charity, we are now able to invest directly in developing our programme on stage and in our creative work for and with the communities of Canterbury and east Kent. These are exciting times for The Marlowe as we redefine what a major regional theatre can be."
Canterbury City Council Chief Executive Colin Carmichael said: "Although the new theatre has thrived with the council taking a hands-off but supporting role, we all believe the time has come for a new trust, dedicated to The Marlowe's success and development, to take on those challenges. The Marlowe has become the heart of the city and east Kent's cultural life and we want to work closely with the amazing trustees and theatre staff to take that on to new levels."
Councillors made the decision to relinquish control of the theatre in January of this year. Council Leader Simon Cook said: "More than 10 years ago the council had the confidence and vision to invest in a new theatre for Canterbury. It has succeeded more than we could have imagined and The Marlowe has now established a firm foundation and stellar reputation to build on for the future. We are so proud of what The Marlowe has become. A team whose sole focus is the theatre, will have the time and space to be creative without the distraction of being part of the council. We know the new trust will ensure that The Marlowe will continue to go from strength to strength and we wish them every success."
Find out more about how you can support us.