Glyndebourne present
Massenet: Cendrillon (Cinderella)
Fiona Shaw's new production takes a fresh, contemporary look at this classic operatic fairytale.
Sweet-natured Cendrillon lives the life of a servant at the home of her downtrodden father and cruel stepmother, teased and tormented by her two foolish stepsisters. Will she make it to the ball to meet the handsome Prince? With a little help from her fairy-godmother she just might.
A glittering comic opera celebrating the power of fantasy, Cendrillon (Cinderella) is Jules Massenet's musical fairytale. An enchanting retelling of the familiar Cinderella story, it balances the exquisite beauty of its romantic and fantasy scenes with deft, witty portraits of Cinderella's stepmother and stepsisters. The most successful French opera composer of the turn of the century, Massenet's blend of colourful characters, generous melodies and sumptuous orchestral textures is both heady and bewitching.
Fiona Shaw, whose Rape Of Lucretia for Glyndebourne (2013) was a hit, praised by both critics and audiences, directs a new production created especially for the Glyndebourne Tour. One of the most recognised actors of her generation, Fiona is currently appearing in the global TV hit Killing Eve, playing the role of Carolyn Martens.
Sung in French with English surtitles.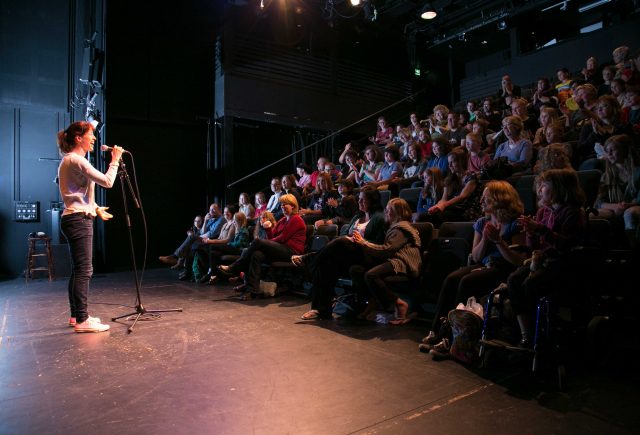 Book
Show Talk
Learn more about the opera and this production.
Date Wed 7 Nov
Time 6.15pm
Tickets Free, booking required