Gutted
Powerful dark humour set in 1980s Dublin.
Gutted a black comedy explores the lives of three strong women who work in a fish factory in 1980s Dublin. Told through comic monologue, raw powerful language, movement and dance, the women give us a snapshot of the characters and challenges in their lives at the time. In light of Ireland's recent referendum on abortion, these issues remain as relevant today as they did over 30 years ago.
Presented with support from
The Marlowe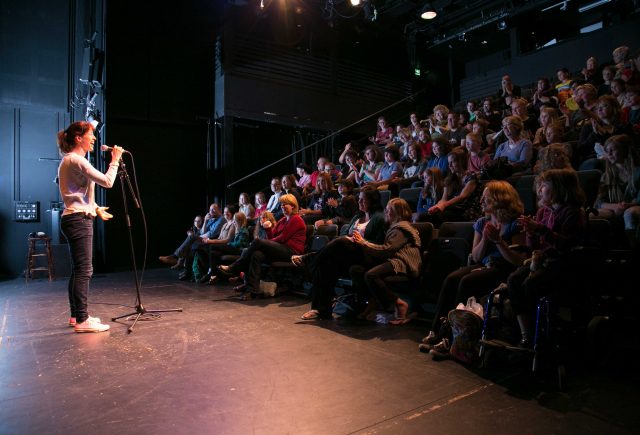 Show Talk
Learn more about the show with a free post-show talk. No need to book, simply stay in your seats at the end of the performance.
Date Sat 5 Oct
Time Post 3pm show