A Marlowe production
Wojtek: The Happy Warrior
Join our Youth Company for a heartwarming family show about an unlikely soldier, Wojtek the bear.
Our talented ensemble, aged 15-17, highlight the nature of friendship and empathy against the chaos of war in this magical reimagining of real events.
During WWII, Wojtek became a refugee who would never return to his homeland on the Adriatic coast. Lost and alone, he found comradeship in a unit of the Polish Free Army. Like Wojtek, they too had lost their homeland, but although they treated him as 'one of the men', Wojtek would always make an unlikely soldier, because he was a bear!
Make this Easter unforgettable for all the family and join us in celebrating the creativity of young theatre-makers in this unique Marlowe Youth Company production. Watch Wojtek wrestle, ride in army trucks, set sail for war and aid the fight in the largest land battle in WWII.
After a previous successful run at the Edinburgh Fringe festival and tour of the UK, this production now comes to our Studio with its original creator, Glenn Tillin directing a fresh interpretation alongside our Youth Company, supported by professional directors and designers.
Recommended 7yrs+
Although the show will be full of bear-like mischief, there will be depictions of war and conflict.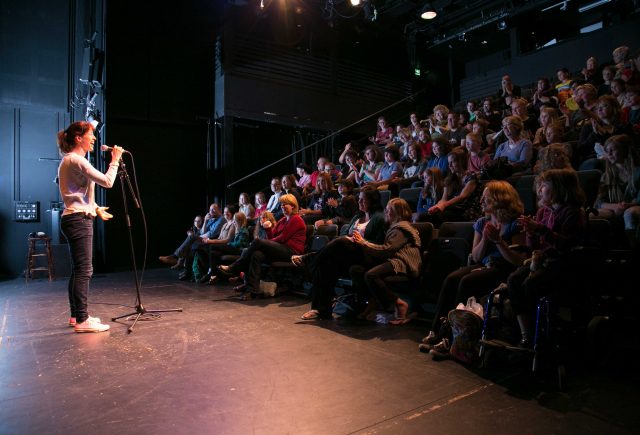 Show Talk
Learn more about the show with a free post-show talk. No need to book, simply stay in your seats at the end of the performance.
Date Thu 11 Apr
Time Post-show