Bunny in association with Traverse Theatre present
Still No Idea
Part-confession, part-comedy sketch show.
Lisa Hammond (EastEnders, Vera) and Rachael Spence (Thirteen) make a pact. They'll go out onto the streets, interview people and whatever story the public come up with – that will be the show.
Part-confession, part-comedy sketch show with a bit of singing and dancing thrown in. Turns out getting the public to write your story is quite an adventure.
Recommended 14yrs+
Includes some strong language.
Each performance is presented in a relaxed environment.
Supported by
house, delivered by Farnham Maltings and funded by Arts Council England.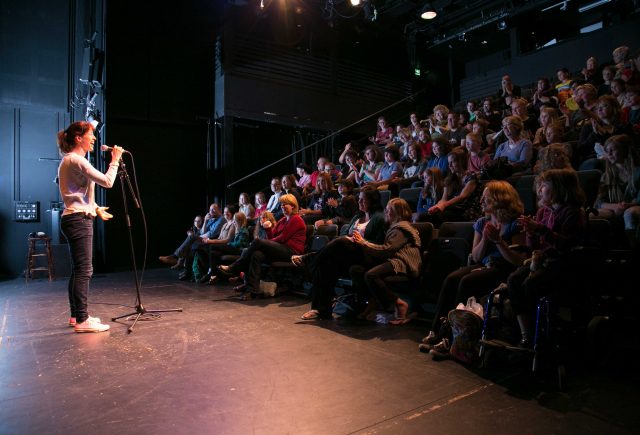 Show Talk
Learn more about the show with a talk from company members. No need to book, just stay in your seat after the show.
Date Tue 29 Oct
Time Post-show