Produced by Out Of Chaos in association with Barnsley Civic, mac Birmingham and Oxford Playhouse.
Macbeth
Something wicked this way comes…
The creators of Unmythable and Norsesome take on their greatest challenge yet: all the drama, intrigue and madness of Macbeth in 80 high-octane minutes; more than 20 characters brilliantly and boldly brought to life by just two actors.
Out Of Chaos is a multi-award-winning touring company based in London. The company makes generous, skillful theatre that has toured the world since 2008, winning three international awards and widespread critical acclaim.
Recommended 12yrs+
Supported by
Arts Council England and Jackie Keirs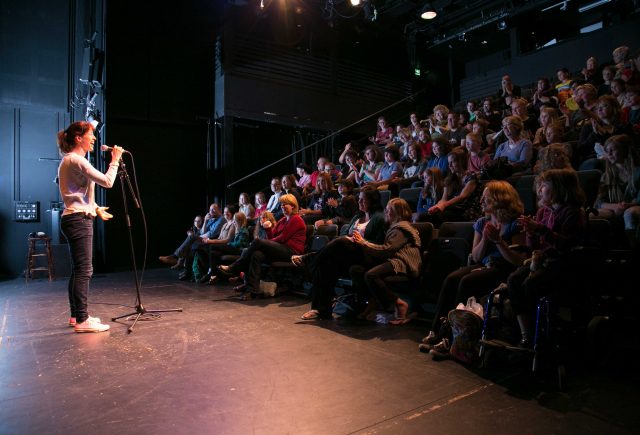 Book
Q&A
An informative talk with members of the company.
Date Wed 28 Feb
Time Post-show
Tickets Free, booking required