Akram Khan Company
Jungle Book reimagined
A mesmerising dance-theatre retelling of Kipling's classic set against the backdrop of the climate crisis.
In a near future world, a family is torn apart as they escape their homeland ravaged by the impact of climate change. Arriving alone in a deserted modern city, with wild animals claiming the streets as their own, Mowgli soon discovers unlikely allies in this strange new jungle.
In this new production, Akram Khan and his team reinvent the journey of Mowgli through the eyes of a climate refugee, placing the importance of connecting with and respecting our natural world at its heart.
Ten international dancers bring monkeys, wolves and other animals to life, shadowing dialogue between characters including Baloo the bear, Kaa the snake and Bagheera the panther, whilst enchanting state-of-the-art animation and captivating visuals surround the stage with elephant herds, broken cities and flocks of birds lighting up the theatre.
Join us for this beautifully compelling and vital piece of storytelling about our intrinsic need to belong and bond with others and nature.
Jungle Book reimagined brings together a stellar creative team, with script by Tariq Jordan, dramaturgy by Sharon Clark, an original score by Jocelyn Pook, sound design comes from Gareth Fry and lighting by Michael Hulls. Transforming the stage into a magical world is Miriam Buether with visual stage design, whilst video design and animation comes from YeastCulture.
Recommended 8yrs+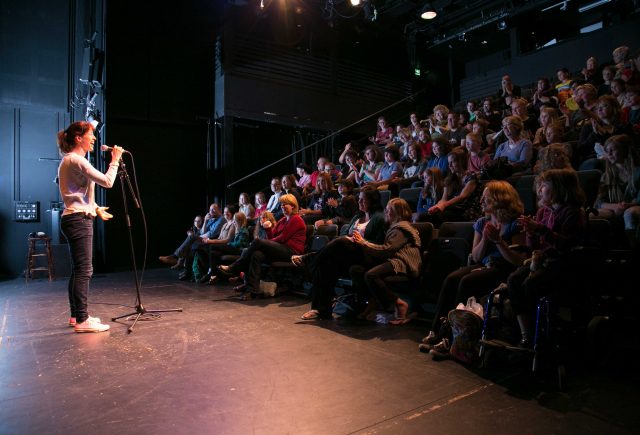 Show Talk
Learn more about the show with a talk from company members. No need to book, just stay in your seat after the show.
Date Wed 28 Jun
Time Post-show