Acá Theatre present
A Clown Creation In One Earth Rotation
The clowns will rehearse and perform a show, chosen by you – in under 24 hours!
Do you want to see the clowns take on the fight between Martians and humans in War Of The Worlds? Or go on adventures with a cheeky devil in Doctor Faustus? Or play tricks on each other in their take on The Rover? You choose!
Two weeks before the Little Words Festival you will be able to vote for your pick. During the festival you will have the chance to meet the clowns, see them rehearse, and give your input to the creation of the show. At the end of the festival you will be able to watch the final performance.
Whatever the decision we promise a fun, acrobatic, family friendly, and wacky take on Kent's literary heritage!
Create chaos – vote for a prop to be used in the play.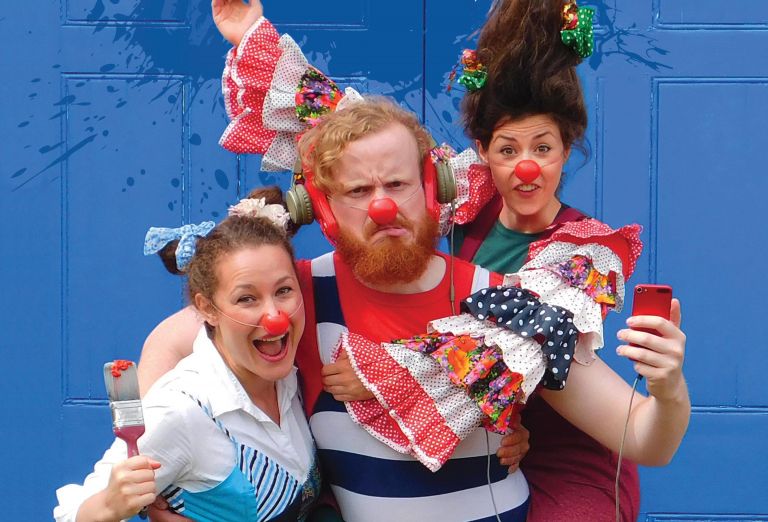 Open rehearsal
Take a sneak peak at the Acá clowns in action in The Kit as they have 24 hours to rehearse a literary classic chosen by the audience.
Date Tue 29 May
Time 10am-4pm
Tickets Free - just turn up