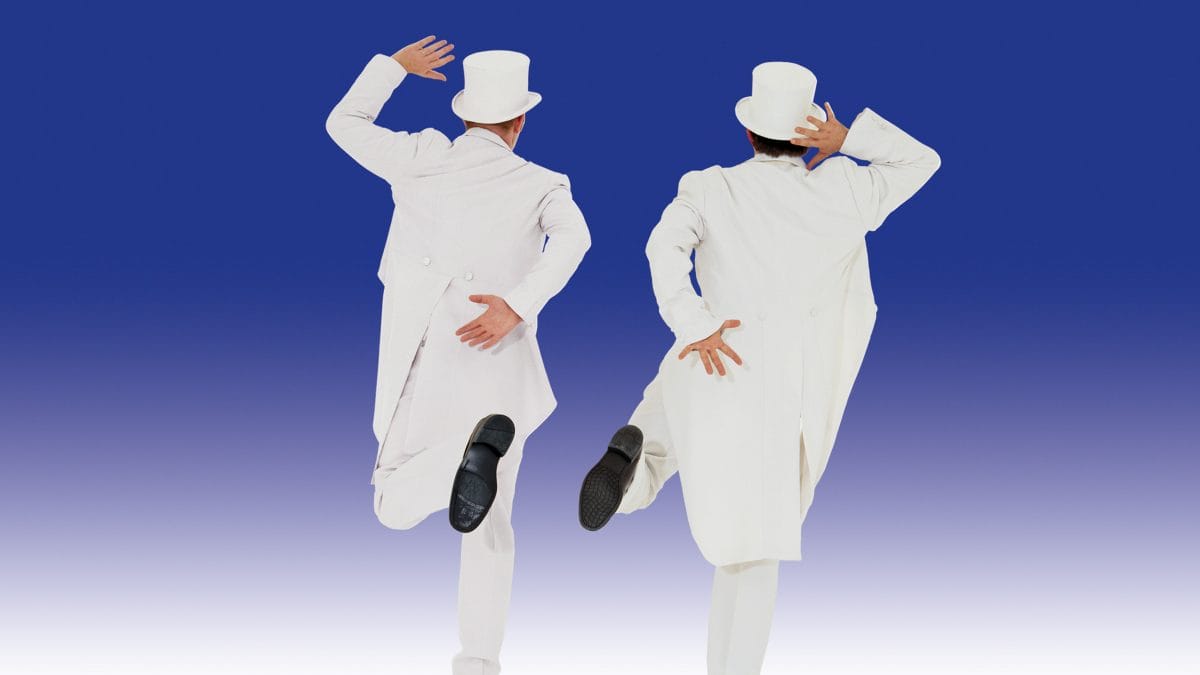 The Play What I Wrote: Gary Morecambe and Dee Braben speak about the creation of the show
Tue 7 Jun 2022
The Play What I Wrote will be performed in Canterbury next week. Eric Morecambe's son Gary gives an insight into recreating Morecambe and Wise's special chemistry in a stage show and the continued love for the comedy duo.
For most of us Eric Morecambe was, and is, the madcap half of the legendary comedy duo Morecambe and Wise. Loved by millions, Eric and Ernie were a television hit for decades – with their Christmas Specials still a huge favourite every year.
For Gary Morecambe, Eric was also Dad – and Gary says his father was just as zany off-stage as before an audience.
"My dad was pretty mad, I can't think that he was any different from TV really," he says. "He was living in a comedy bubble where, when he woke up in the morning, instead of worrying about what to have for breakfast he would be worrying about what he would find funny during the course of the day.
"From a family perspective, it probably got on our nerves a bit but it was entertaining. He was the most naturally funny person I've ever met in my life – he was a comedy genius."
Inspired by that comedy genius, after the deaths of both Eric and Ernie Gary was keen to recreate their special chemistry in a stage show. In 1994 he met producer David Pugh who was having similar thoughts. They spent years trying to find the ideal show until they met writers and actors Sean Foley and Hamish McColl who came up with the idea of creating a comedy based on two failing actors inspired by the spirit of Morecambe and Wise.
With the help of Eddie Braben, who wrote much of the original scripts for the Morecambe And Wise Show, they created The Play What I Wrote which premiered in 2001 and won a host of awards on both sides of the Atlantic. Revived by Birmingham Rep and directed by Hamish, now the theatre's artistic director, the production is touring the UK starring Dennis Herdman, Thom Tuck and Mitesh Soni, plus a different mystery guest each night.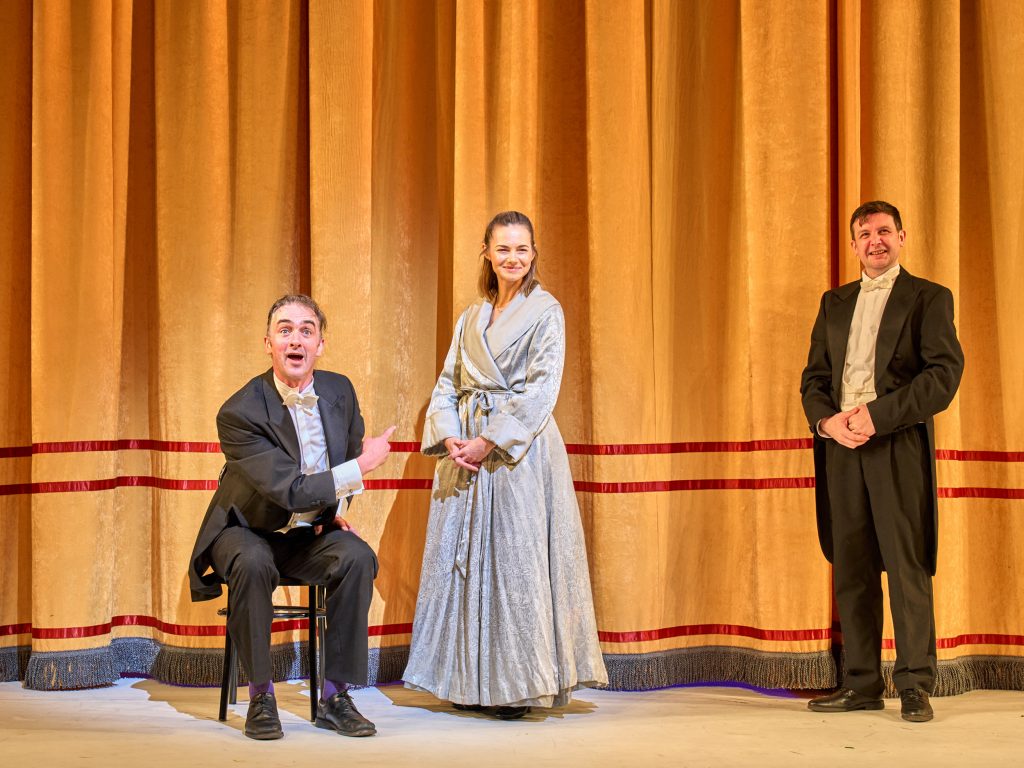 For Gary, the success of The Play What I Wrote lies in it being a story about two people trying to muddle through rather than a tribute act.
"The show is about relationships. It's about two comedians, that aren't Morecambe and Wise, whose relationship was once strong but their act is failing and that's bringing their relationship to a low ebb. It's a lovely sideways tribute to Eric and Ernie because they were all about relationship."
Gary believes the reason for the continued love of Morecambe and Wise is just that – their friendship was at the heart of their shows.
"Some comedy does age quickly but you can't really age two middle-aged men bickering in arguments about things. Their comedy is actually very surreal but it takes it out of a time zone and puts it in a safe place where you can keep repeating it.
"And they did have a special bond. When there was a break in recording, if we were on holiday or something like that, Dad would always ring Ernie at least once a week," Gary recalls. "Their lives were very much their relationship – it was like a marriage really."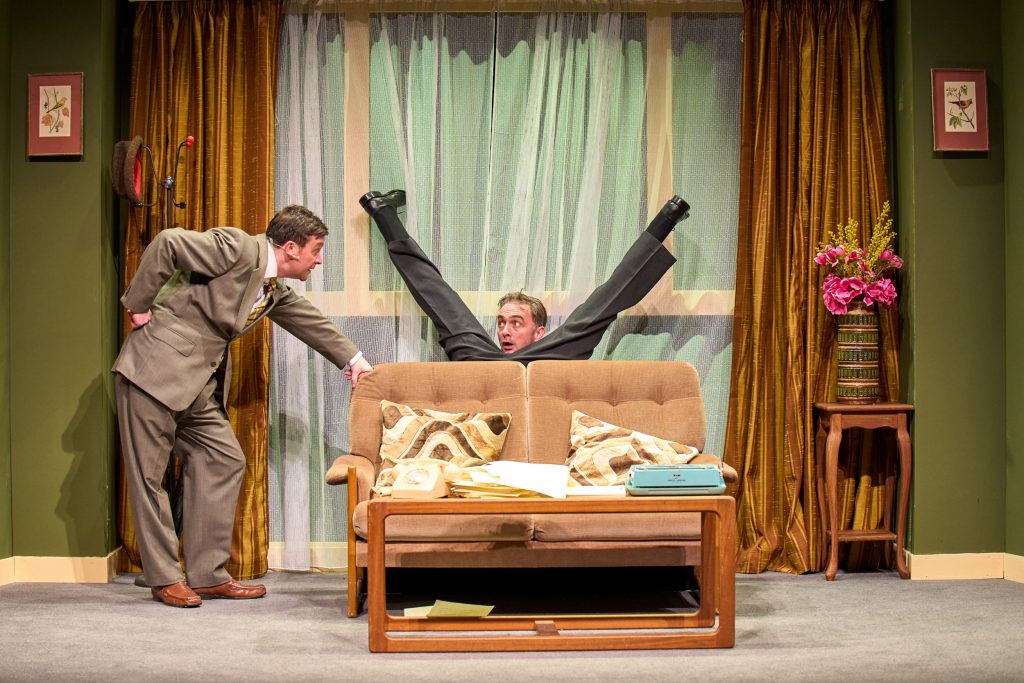 Dee Braben, widow of Eddie Braben who died in 2013, says her husband also understood the power of that relationship.
"Eddie was a lot like Eric and Ernie, they got on well. They all came from the same background and I think that helped enormously as they had the same sense of humour. Eddie would watch Eric and Ernie and that was how he would make those jokes work – he would watch their mannerisms and how they would interact with each other and he would take it from there. It was all people-watching."
Eddie wrote for the show from 1969 and many of his lines remain classics.
"They are really iconic jokes," says Dee. "I can be out and an ambulance can go past and I'll hear somebody say the old joke 'he's not going to sell much ice cream going at that speed' and I'm standing there and I'm thinking 'I wish I could tell you my husband wrote that'."
But behind their seemingly anarchic comedy, Eric, Ernie and Eddie were committed to the highest levels of professionalism.
"Some of those jokes took hours or even days to write," recalls Dee. "Eddie would write a joke and he would look at it again for hours and it would be 'no it's not good enough' and changing just one word would make all the difference. That was what took the time, blood, sweat and tears.
"And he never stopped – when he was watching the shows and even when they were repeated after Eric and Ernie died, he would say 'I should have put another word in there' or 'I should have added another line'. He was still dissecting them even all those years later."
Eddie was delighted to be involved in The Play What I Wrote, giving his views on the script and writing new jokes for it.
"I remember at the end of the opening night when they played Bring Me Sunshine it was especially emotional for Eddie," says Dee. "They were joyful happy tears and when there was a standing ovation at the end it was really a special moment.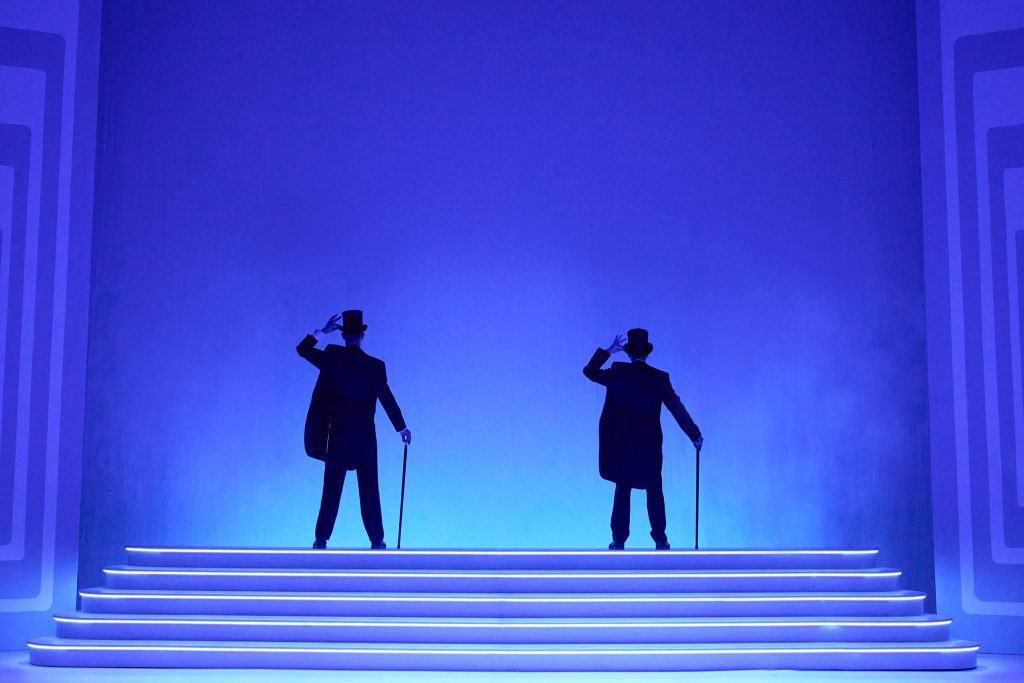 "I'm hoping audiences are still getting that same ripple of anticipation and that feeling of love for Morecambe and Wise in this tour, I think that's timeless."
The Play What I Wrote will run from Wednesday 8 to Saturday 11 June. Tickets are available here.