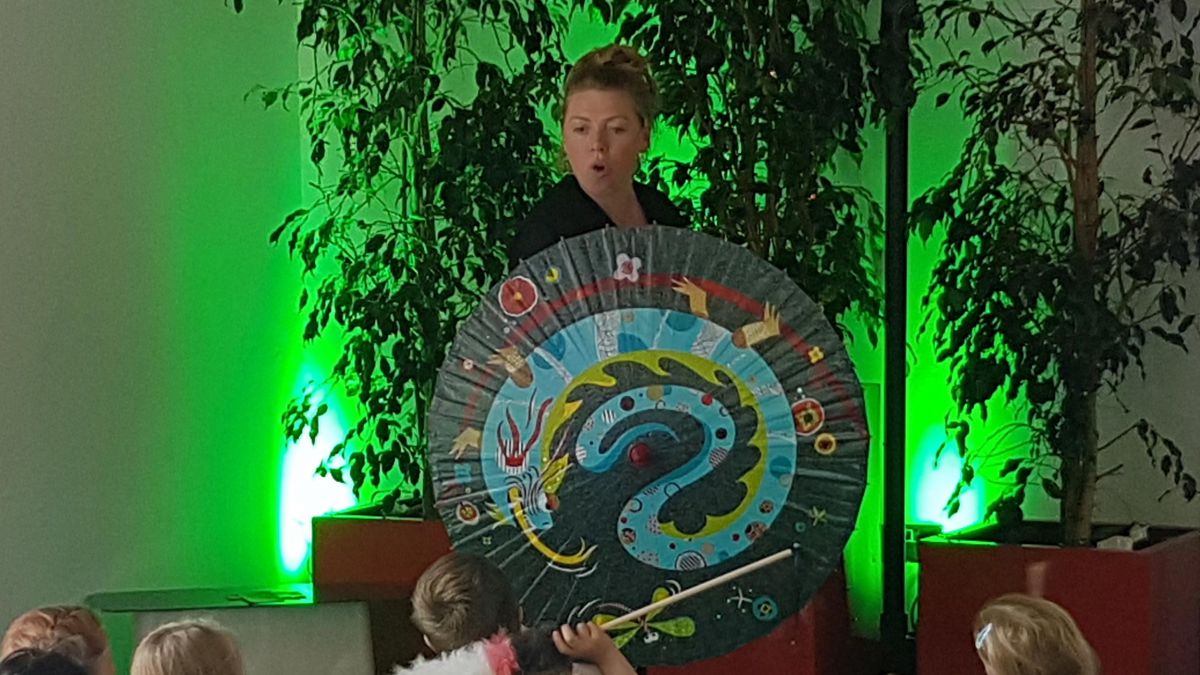 Fabulous family fun!
Wed 22 May 2019
Look no further for free events this May half term.
Whether you're swanning up for a performance or just need somewhere to duck in during a classic British rain shower, you'll find The Marlowe is a little on the wild side this half term!
Why not join us for the Ugly Duckling Dance Workshop on Tuesday 28 May (10.30am-11am). Little ones will learn how to glide like a swan and shake their tail feathers in this children's dance lesson led by a professional ballerina from Let's All Dance. It's great for kids from age two and up, of any dancing ability, and it's free. There are limited spaces though, so make sure you book here.
If you're feeling a little peckish, come along to our Swans And Ducklings Tea Party in the theatre foyer. From 12pm – 2pm also on Tuesday, you can join our graceful swans and cheeky ducklings as they play and splash around the lily pads. Guests are encouraged to come dressed as swans or ducklings, or have their faces painted here. Bring along your own lunch to enjoy, or children's lunch boxes will be available from The Green Room. These include a sandwich, fruit, treat and juice or water, plus a free tea or filter coffee for an accompanying adult, all for just £5.
On Wednesday 29 May it's time to Colour Outside The Lines! From 11.30am-12.30pm and 3.15pm-4.15pm, everyone from age four plus is welcome to come and collaborate on our community art scroll. Led by professional illustrator Caleb Simmons, this free arts workshop will expand your creative mind, whether you are a day-dreaming doodler or budding artist.
Let little imaginations roam far and wide with Tales From The Dragonfly on Thursday 30 May. Grab a hot drink from The Green Room, get yourselves cosy in the story corner and let children's storyteller Emily Hanna take you away on an enchanting adventure to strange new worlds. These free 45-minute sessions are perfect for age two plus and run throughout the day at 9.30am, 11.45am and 1.45pm, so just pop along!
Finally, on Friday 31 May we are offering family tours at discounted rates that are perfect for children of all ages, but we recommend from age four plus. Bring the whole family backstage and discover the magical world of the theatre – take photos in front of our dressing room mirrors, try your hand as a technician in our studio, operate real theatre lights and experiment with voice-changing microphones! Tours are available at 1.30pm, 2pm, and 2.30pm for just £4 per person, so book now.
The Marlowe has been holding family events at May half term for several years now. The Theatre's Henry Maddicott said: "We really enjoy putting on these free events for the community and we look forward to welcoming all for what promises to be a fun and lively week!"