Pioneering Canterbury Digital Producer
Full time - Fixed term (1 year, option to extend dependent upon funding)
£26,511
As a World Heritage Centre with an international reputation, culture and heritage defines Canterbury's personality. The story of the city's literary legacy is rich and fascinating and its influence resonates today.
The Marlowe and Canterbury Museums and Galleries have come together to develop a new cultural heritage venue in the heart of historic Canterbury. Opening next April in a Grade 1 listed medieval building, The Marlowe Kit will house a unique fusion of heritage, theatre, writing, learning and digital technology, celebrating Canterbury's stories and its storytellers and using them to inspire creativity, new writing and the telling of new tales. Central to The Kit will be the life and legacy of Canterbury's most famous literary son, Christopher Marlowe.
The delivery of the The Marlowe Kit is enabled by 'Pioneering Canterbury', a cultural placemaking project, supported by Arts Council England and the Heritage Lottery Fund. It is part of a larger East Kent project, Pioneering Places, that involves partners in Folkestone, Thanet and Dover.
Pioneering Canterbury is a brand new programme which will re-interpret and celebrate the region's stories and storytellers, its heritage collections and historic buildings. There are plans for a new exhibition exploring the life and legacy of Christopher Marlowe and other writers with local associations, such as Joseph Conrad. There will also be an Escape Room and a programme of immersive, interactive digital and theatrical engagement for Canterbury's young visitors.
The Pioneering Canterbury programme will illuminate and celebrate the incredible contribution of Kent based and inspired writers to world literature, inspiring and emboldening new pioneers of the written and spoken word.
We are now seeking an exceptional, dynamic and innovative team to help us deliver this programme.
Pioneering Canterbury is part of the Pioneering Places: East Kent project, funded by the Heritage Lottery Fund and Arts Council England.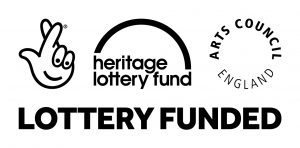 Main duties
To ensure full audience engagement especially young people, with arts, culture and heritage, using digital expertise to realise the objectives of The Marlowe, Pioneering Canterbury Programme and the East Kent Pioneering Places partnership. To enable and ensure opportunities are created for digital engagement with Marlowe projects. Pioneering Canterbury is part of the East Kent Pioneering Places project which aims to strengthen networked arts, culture and heritage within the place, leading to a more prominent role for culture in meeting local social and economic priorities. All Pioneering Canterbury posts will work to support the delivery of the East Kent Pioneering Places aims.
For an informal discussion about this post, please contact Paula Gillespie by email or via Stage Door on 01227 862268.