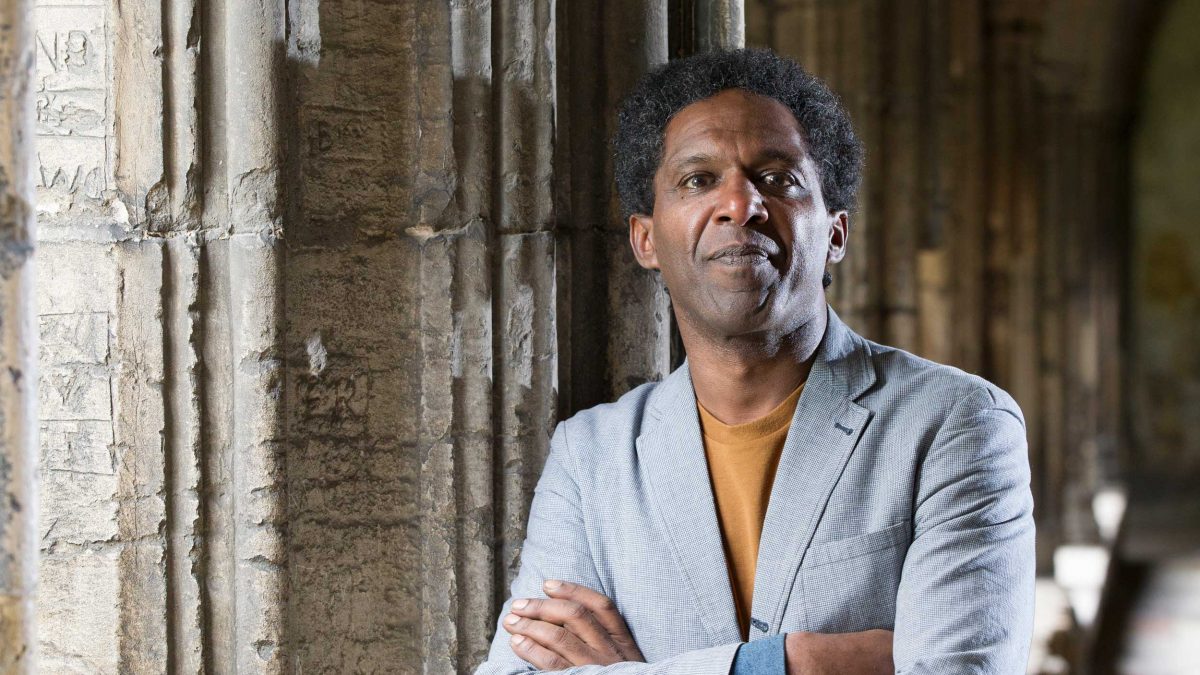 A poem for Canterbury
Sat 9 Jun 2018
Our Canterbury Poet Laureate Lemn Sissay's poem celebrating our city has just been published.
The Canterbury Laureateship was developed by The Marlowe and Wise Words as a way of further cementing Canterbury's status as a dynamic centre for literature. Lemn has developed and presented a series of talks and performances for us, culminating in this poem, called Cantuarian, which was unveiled on Saturday 9 June, at a special event in Canterbury Cathedral. It is also being projected onto the bridge which crosses the River Stour outside the theatre – part of the inspiration for the poem was the river and the way it moves through the city.
Lemn Sissay is one of the country's best-known poets. He released his first book of poetry in 1988, aged 21. Since the age of 24 he has been a full-time writer and has performed internationally. He was the first poet commissioned to write for the 2012 London Olympics and is artist-in-residence at London's Southbank Centre. His drama Something Dark has been performed across the world to great critical acclaim and has just been added to the A-level syllabus.
Speaking at the time of his appointment  as Laureate, Lemn said: "As Canterbury's Poet Laureate, my aim is to inspire and be inspired by this fantastic city. I am looking forward to collaborating, influencing and involving myself with the many artists and poets working here."
And inspired he certainly has been, as the poem proves. You can watch a video of the poem being read by Lemn – with some help from the citizens of Canterbury – below, or you can read the poem further down.
Cantuarian
I ha'ant the time to rest at night
I hold the moon and satellite
I am the librarian of light
For Canterbury for all its might
And I roll beneath I roll 
And I hold I hold I hold
And I swirl and I swirl
And waves uncurl
This Cantuarian
This latitudinarian
Carried the stones
Of the Trinitarian
In the river of the broken sword
(The failure of the knighted hoard)
In that winter – sheath unseen –
I washed it clean I washed it clean
Time and river entwine a ripple of twine 
A shiver of rhyme this rhythm of mine
I carry the story out to the sea
The west wind addresses me
By bank and bed, red and deeper
The city head the secret keeper
I bathed the uncivilized scream
I washed it clean I washed it clean 
And I roll beneath I roll 
And I hold I hold I hold  
And I swirl and I swirl
And waves uncurl
I am the librarian of light
For Canterbury for all its might